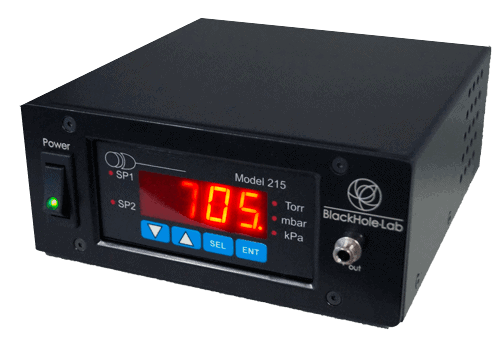 EQUINOX - Upgrade your plasma cleaner
.
> High strength 

PDMS bonding
> Automatic

PDMS plasma bonding
> Reproducible

PDMS plasma bonding
> Compatible

with Harricks plasma cleaner
Get Quote or Technical Information
(We will answer within 24 hours)
Manual tuning of the plasma chamber pressure lead to weak reproducibility and remain the main reason of PDMS bonding failure.
Equinox automatically control the pressure of your plasma chamber to quickly reach and accurately keep the required pressure.
How it works
The pressure is automatically set thanks to the electro valve and the gauge controller.
The precision depends on the suction power of the pump and thus depends on each installation but Equinox can be adjusted to each situation during the installation to offer an accurate set more or less 50mTorr.
Maintenance and hazard
Equinox gathers really tough tools and almost none maintenance is required. The pressure control is guaranteed thanks to an electro valve that can handle 250 million of cycles and thus promises a long life time. The only maintenance operation is to change periodically the air filter if you use ambiant air as gas.
Performance
Fast pressure set:
The pressure will stabilize from the atmosphere to around 500 mTorr under 1 minutes.
Easy to use:
Switch on the pump and that's it. No need of intervention after saving the set point pressure.
Stable:
The stability can be adjusted to the equipment and the pressure kept at +/- 50mTorr.
Flexible:
Do you need to modify your PDMS bonding process ? Change the plasma pressure set-point in 1 minute for all your following bonding.
Majors strengths
Easy to use and set vacuum point.
Two possible recordable set points.
Automatic regulation.
Adjustable inlet fluidic resistance to adjust the precision at the installation.
Numeric vacuum gauge.
Three different pressure units.
Equinox specifications
| | |
| --- | --- |
| Weight | 0.8kg (1.8lbs) |
| Power supply | 110V or 230V; 50/60Hz |
| Dimension (HxWxD) | 70x160x160 (in mm) |
| Pressure unit | Torr; mBar; kPa |
Bored of PDMS bonding failure ?
Equinox ensure you to keep the best PDMS bonding condition overtime.
Equinox offers you to easily control your vacuum level inside your plasma chamber. Indeed, contrary to a manual vacuum gauge where the laps time can be as long as several minutes, Equinox enables a stable and fast set to the right pressure.
Equinox can be used with several gases and directly with air, that enables to do efficient and fast PDMS plasma bonding. A necessary 5µm filter is added when working with ambient air, to guarantee a clean air.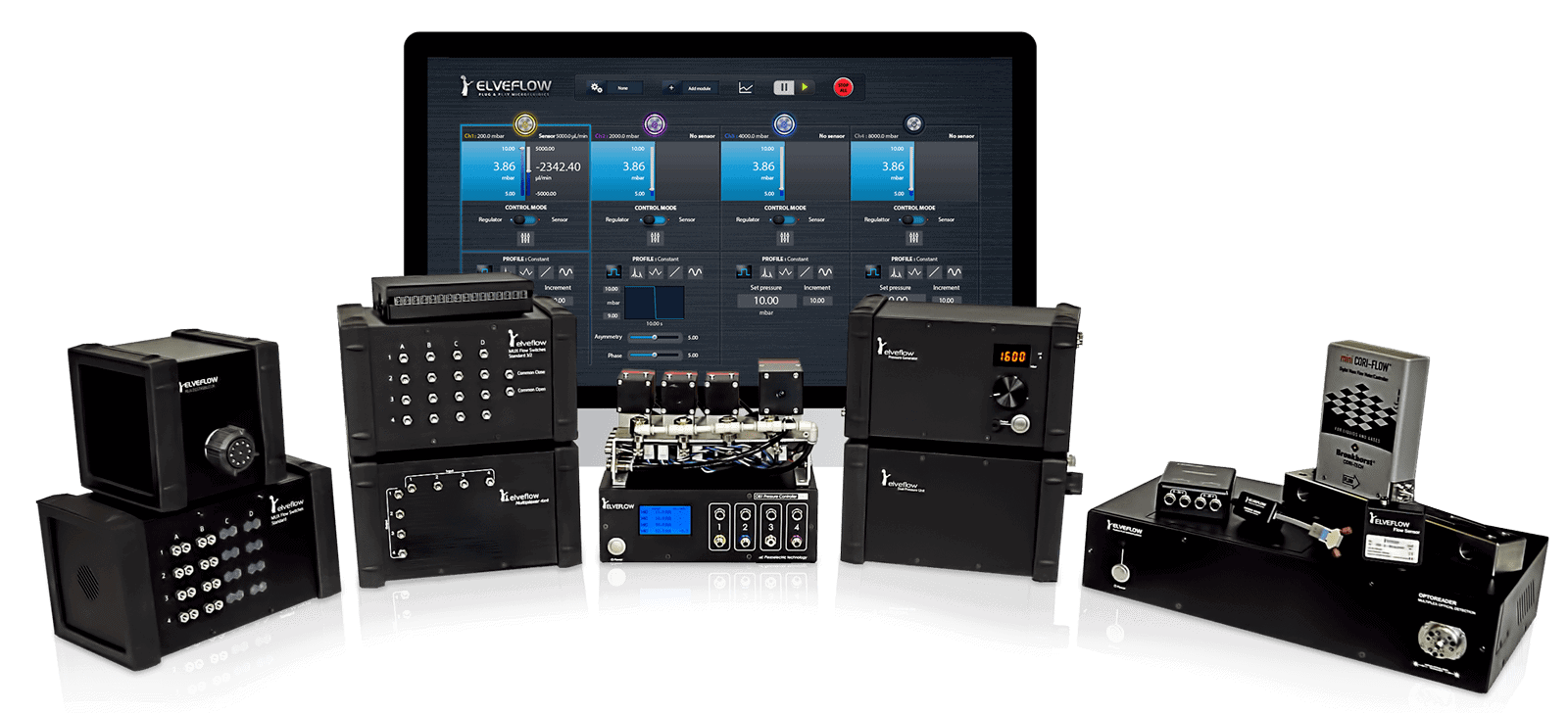 WORLD LEADER IN HIGH PERFORMANCE MICROFLUIDIC FLOW CONTROL
We  provide the only microfluidic flow control system using Piezo technology that enables a blazing fast flow change in your microdevice.