MFS - MICROFLUIDIC FLOW SENSOR
High accuracy liquid flow sensors
Elveflow® provides its customers with high accuracy liquid mass flow sensors for ultra low flow rate monitoring. Furnished with an M8 electrical connection, it can be controlled directly through the Elveflow® software to monitor the flow rate on your microfluidic experiment.
Plug and Play flow control
Our flow sensors can be plugged directly into our standalone flow reader or into your Elveflow flow control intruments (*see below).
Get Quote or Technical Information
(We will answer within 24 hours)
USB flow sensor software module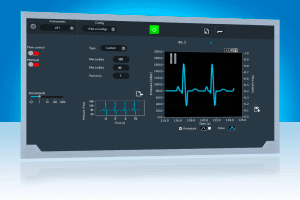 Thanks to an intuitive interface, the Elveflow® Smart Interface allows you to use Elveflow® instruments from the simplest commands for beginners to the most complex manipulations for experts… read more
Control your experiments through C, Python,  Matlab®, Labview® or the Elveflow® Smart Interface. The Elveflow® Smart Interface is a software application offering all the functionalities that microfluidicists need.
If you only need to measure flow rate with our flow sensors without controlling pressure, Elveflow® provides you with two solutions:
1) We can provide flow sensors and all the information required to control them using your computer or your electronic board.
2) We can provide flow sensors with our  4-port  flow reader  to allow you to monitor up to 4 flow sensors using Elveflow software or C/Python/MATLAB/LabVIEW.
The following table sums up the main features of the Elveflow® MFS Microfluidic Flow Sensor.
5 ranges of flow sensor are available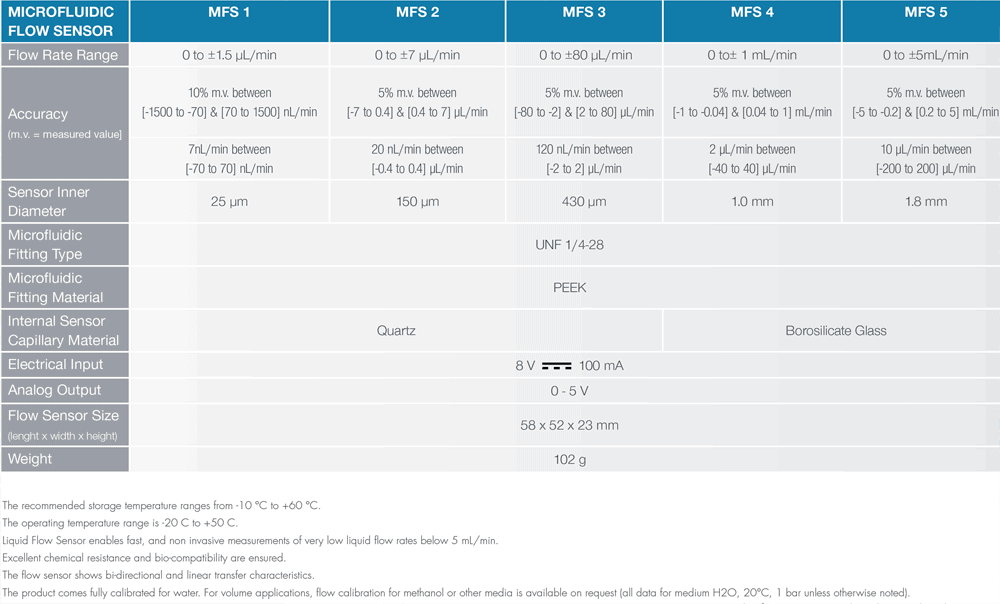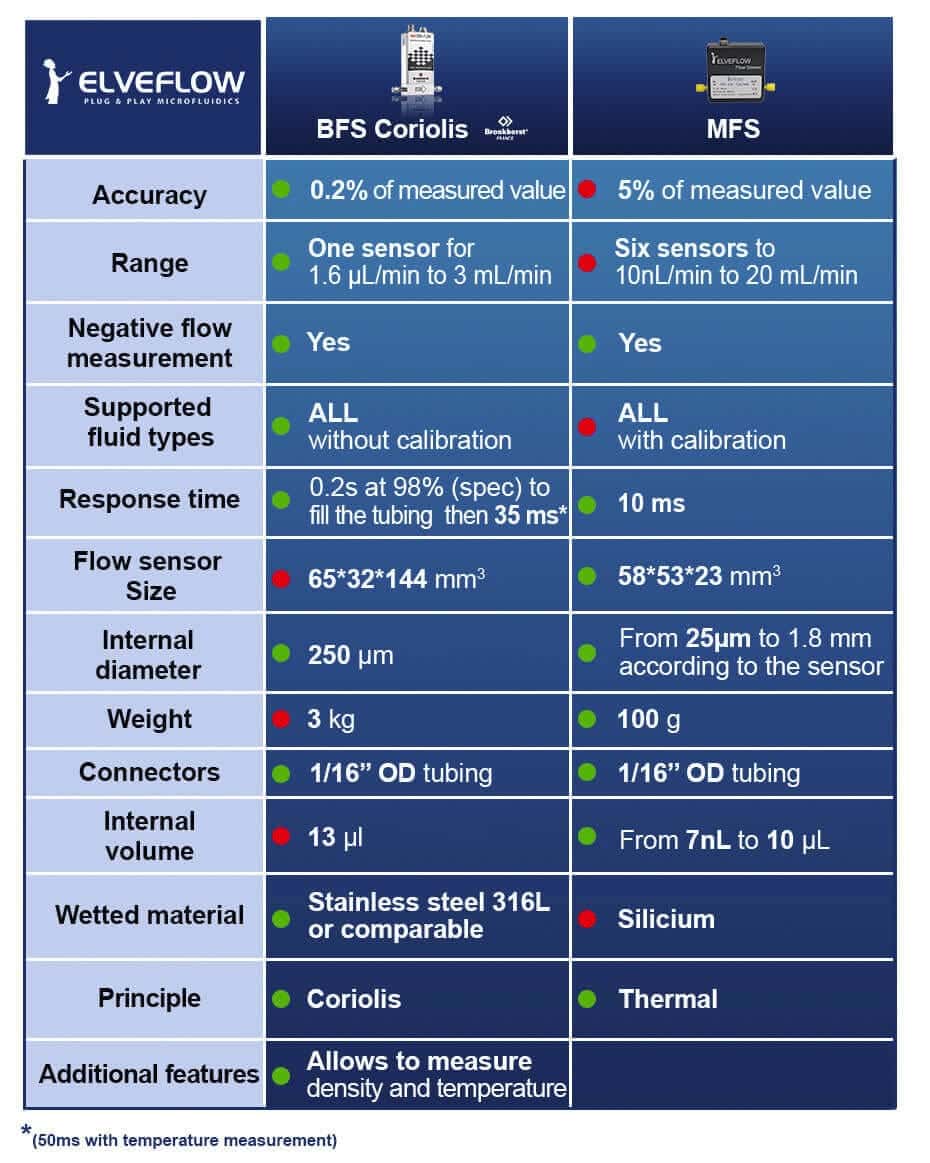 PID OB1 Microfluidic FLOW CONTROL + FLOW SENSOR
The flow sensor is connected to the AF1 or OB1. The Elveflow® software automatically adjusts the pressure to reach the required flow rate. Researchers who want to monitor the flow rate from their syringe pump can plug the flow sensor to our flow reader.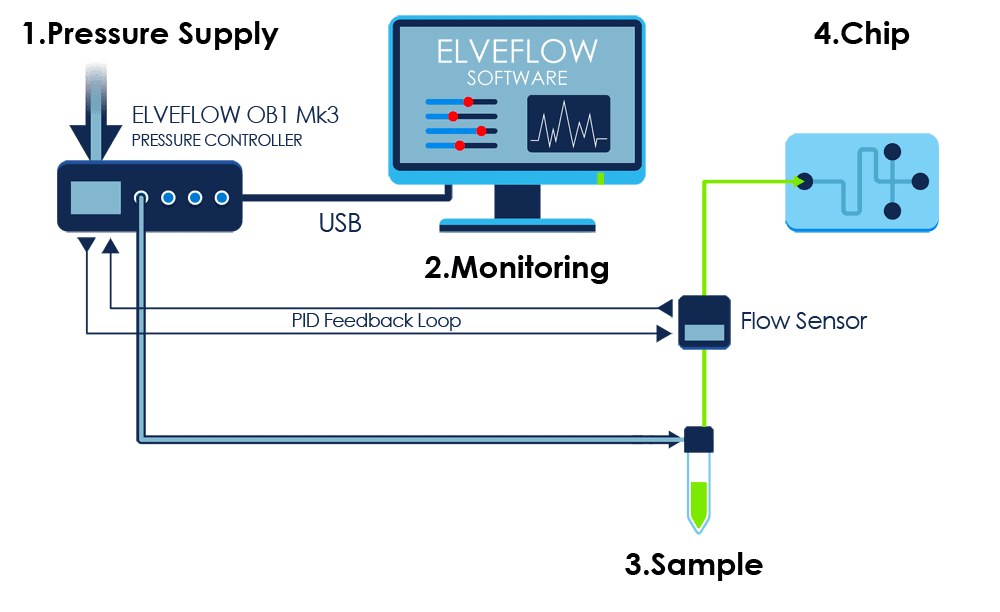 PRESSURE SUPPLY: Connect a dry, dust and oil free pressure source to your instrument.
MONITORING: Control the pressure (OB1,AF1,flow reader) using the Elveflow® Software.
SAMPLE: Pressurize the liquid inside the reservoir.
CHIP: The pressurized liquid is smoothly and precisely injected onto the microfluidic chip at the desired flow rate.