MFP – Microfluidic Inline Pressure Sensor
Get inline liquid sensors for pressure measurement with no dead volume and FDA certified .
Elveflow® provides its customers flow-through pressure sensors adapted to gases or liquids, and compatible with the Luer-lock standard. The flowplus fluid sensor is intended to measure the pressure of fluid media flowing through the sensor.
Furnished with an M8 electrical connection it can be used with our MSR – Microfluidic Sensor Reader to monitor pressure in the Elveflow® software.
> Wide media compatibility (material in contact: FFKM) FDA-certified and therefore, suitable for food industry use.
> Easy to clean, excellent chemical resistance, maintenance-free.
Get Quote or Technical Information
(We will answer within 24 hours)
MEASURE AND CONTROL PRESSURE ANYWHERE IN YOUR SETUP
The Flowplus is a sensor created to measure the pressure of fluids  and primarily impresses through its special design featuring extremely small dimensions and a fluid area with no dead space. These pressure sensors have no problem to be re-integrated because they are easy to clean and maintenance-free.  The compact dimensions of the sensor also makes them easy to install or integrate in existing plants.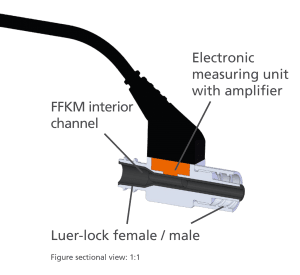 No dead spaces
Wide media compatibility (FFKM)
FDA-certified suitable for food industry use
Inline Sensor
Maintenance-free
M8 electrical connection
Excellent chemical resistance
Temperature compensated
Polarization safe
Easy to clean
Luer-Lock adapter
Integrated measurement amplifier
Performance
Accuracy up to 2 % Full Scale
1 ranges   0 – 16 bar / overload 25 bar
No dead volume
Flow rate up to 100 ml / min *
Compatible with gases and liquids
Interactivity with other Elveflow instruments
*  depending on the viscosity and primary pressure of the medium
Plug and Play flow control
«Plug & Play Microfluidics» is not just a motto to us. Users will benefit from a control algorithm that ensures an extremely sensitive and responsive flow rate regulation, while being very simple to operate.
MSR - Microfluidic Sensor Reader
Monitoring and feedback control module (optional)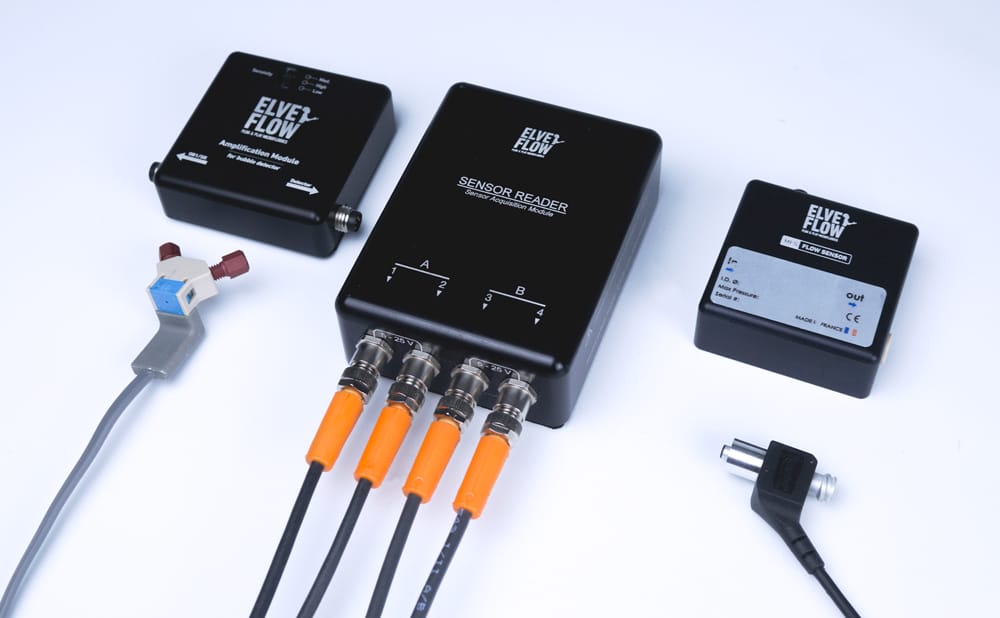 A device specifically designed to be used with a pressure sensor for pressure measurements inside your microchannels. The Sensor reader can be used to monitor pressure from any type of flow control instrument (syringe pump, peristaltic pump, perfusion, pressure controller).
The following table summarizes the main features of the MFP Inline Pressure Sensor FlowPlus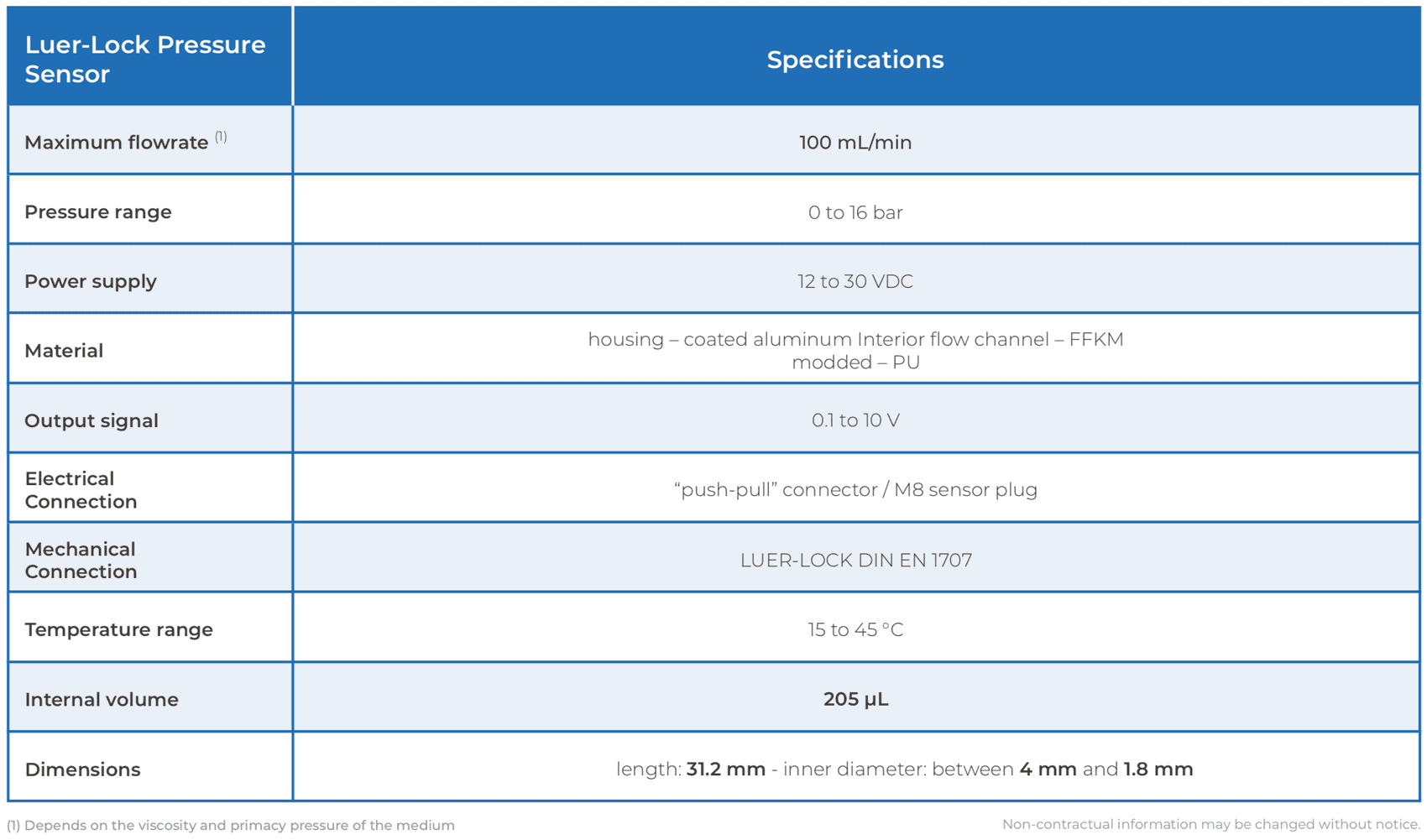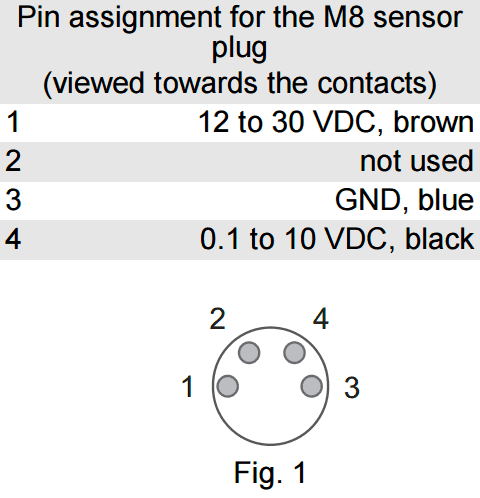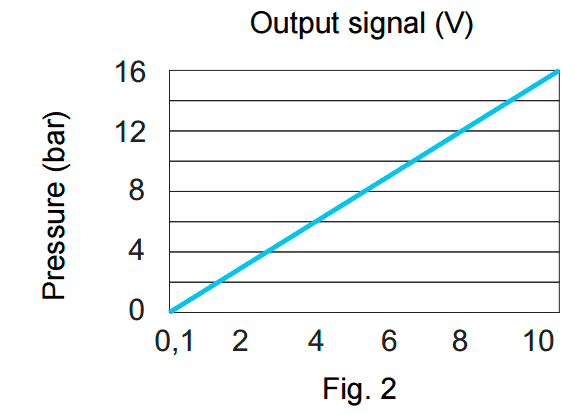 USB software module
Thanks to an intuitive interface, the Elveflow® Smart Interface enables the use of Elveflow® instruments from the simplest commands for beginners to the most complex manipulations for experts… read more
Control your experiments through C, Python,  Matlab®, Labview® or the Elveflow® Smart Interface. The Elveflow® Smart Interface is a software application offering all the functionalities that microfluidicists need.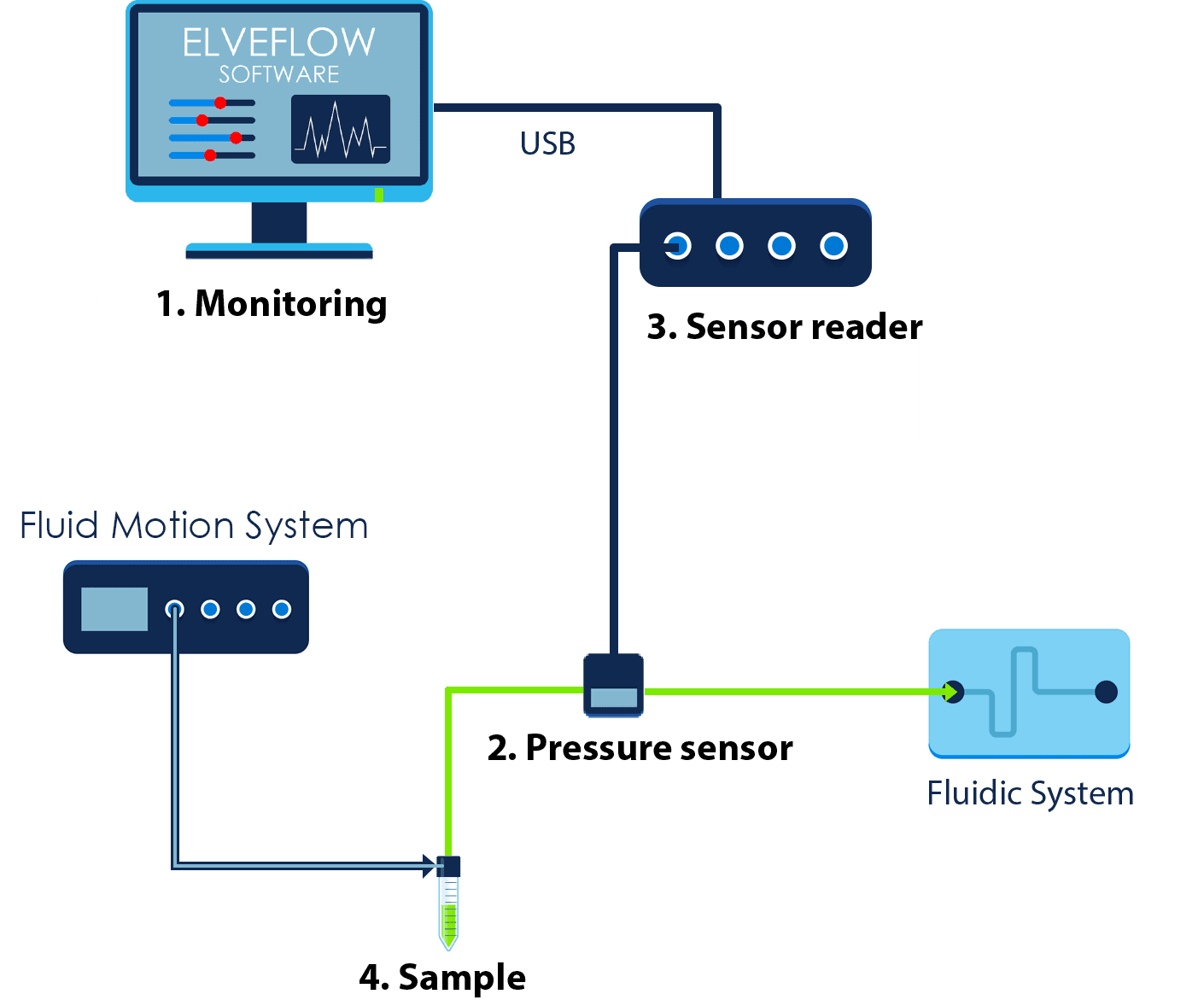 1. SENSOR READER
Connect the flow reader to your computer via USB and monitor using the Elveflow® Smart Interface.
2. FLOW SENSOR OR PRESSURE SENSOR
Place the sensors anywhere you want on your fluidic path and electrically connect sensors to your flow reader .
3. CHIP / CAPILLARY
Thanks to their small footprint, sensors can be put anywhere within your fluidic system.