Droplet pack – Easy generation
The droplet pack has been designed to fit most common droplet generation needs of researchers. This fully integrated solution includes all the elements necessary to generate droplets out of the box and allow you to benefit from the advantages of droplet microfluidics in your daily work:
Confinement in ultra small volumes
High throughput
Repeatability
Enhanced monodispersity
Polymer synthesis
Cell culture
PCR
Double emulsion
Hydrogel Synthesis
RNA Sequencing
Foams
Single Cell Analysis
Drug Delivery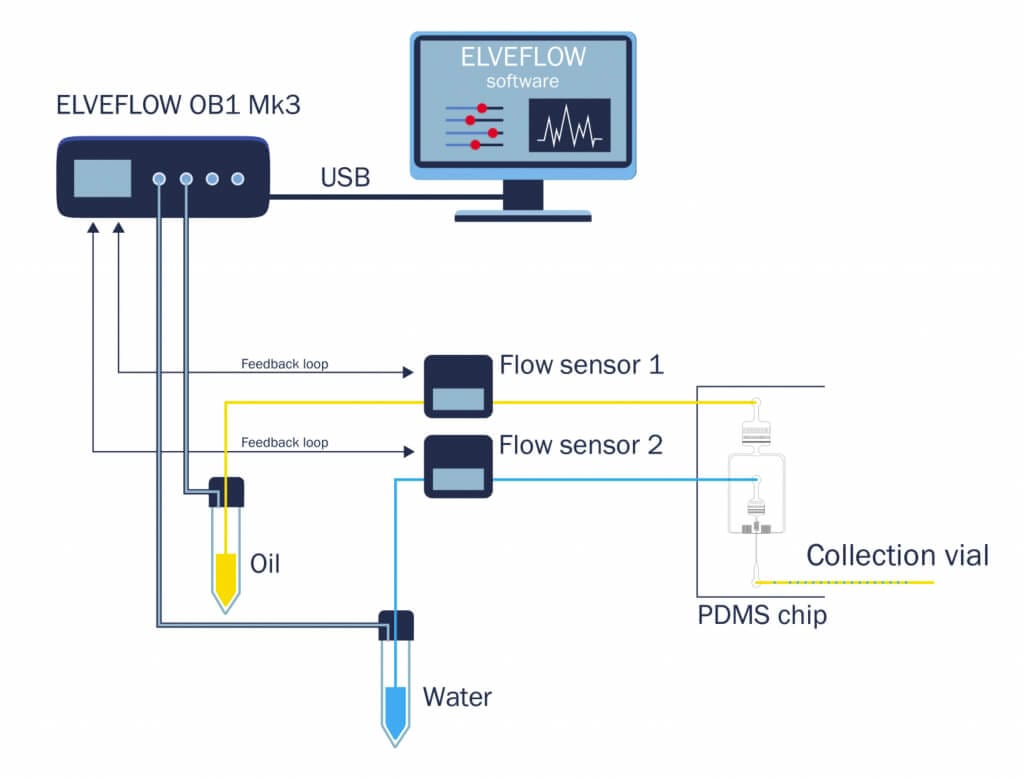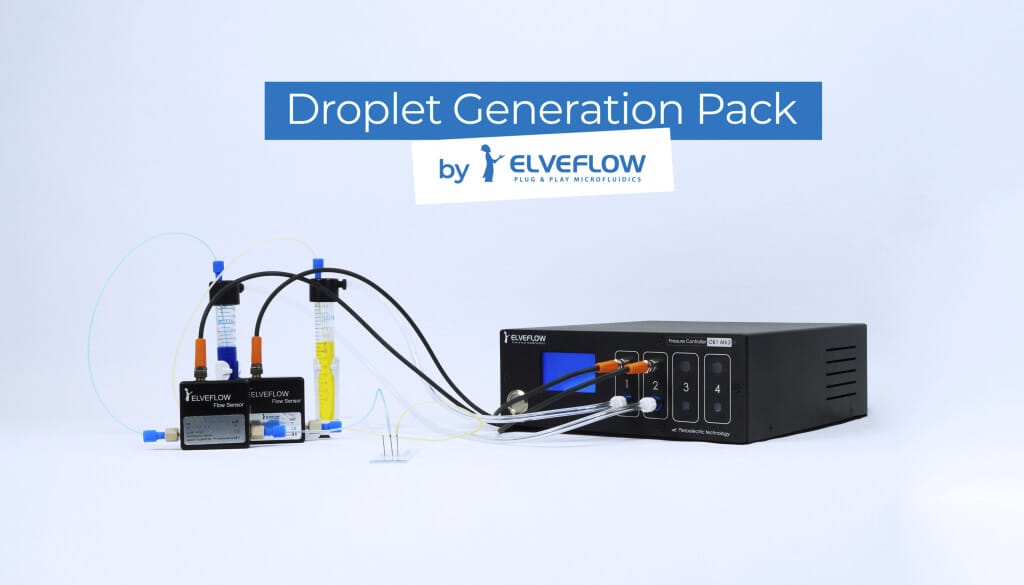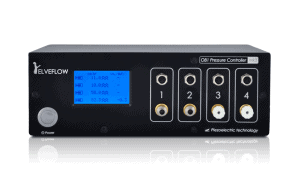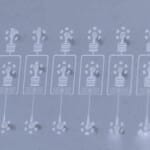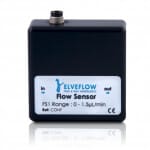 PDMS microfluidic chip
10 devices on the same chip
Other elements in this pack
1 Oil and surfactant – 20 mL
HFE 7500 + 2% surfactant
Microfluidic caps included
Tubing 30 m
10 1/4"-28 fittings
10 Luer locks fittings
Get Quote or Technical Information
(We will answer within 24 hours)
High-Throughput Step Emulsification for the Production of Functional Materials Using a Glass Microfluidic Device
Macromolecular Journals, D. Weitz et al.
Controllable generation and encapsulation of alginate fibers using droplet-based microfluidics
Lab on a Chip, Nov 2015, A. J. deMello et al.
Image-based closed-loop feedback for highly mono-dispersed microdroplet production
Scientific Reports, Sept 2017, G. Whyte et al.
Negative Pressure Induced Droplet Generationin a Microfluidic Flow-focusing Device 
Analytical Chemistry, Feb 2017, Say Hwa Tan et al
Tell us more about your droplet requirements so we can suggest the right system for you