ELVESYS® MICROFLUIDIC INNOVATION CENTER
About ELVESYS
ELVESYS is an innovative self-funded company that started the commercialization of microfluidic instrumentation in 2011. ELVESYS aims to become a key research partner in the microfluidic field because we believe this domain will be the heart of next technological revolution. Doubling its turnover every 9 months, in just 4 years its ELVEFLOW brand has become the world leader of high performance microfluidic flow control. Rewarded by more than 10 entrepreneurial distinctions, ELVESYS launched two sisters companies in 2013 and 2014, respectively specialized in the biological environment control, the microfluidic device design and fast microchip prototyping.
The group
Totalizing today more than 30 employees, 300m² for its activity and 3 sister companies, ELVESYS has built up a team of young and experienced highly qualified profiles with expertise in each and every field necessary to execute on our strategy. We work in collaboration with more than 20 research laboratories around Europe through ANR, research programs such as FP7 and H2020 and joint research programs with the General Directorate for Armament (DGA) for the development of bacteriological detection systems.
Building a « Microfluidic Valley » to be at the heart of next technological revolution.
Microfluidics is the technology allowing to miniaturize analyses in order to realize almost all diagnosis processes conducted in laboratories, on a chip with the size of a hand. This capacity of miniaturization of biological analysis has unprecedented applications and we believe that this technology will be at the heart of next technological revolution. Since its creation, the goal of the « ELVESYS Microfluidic Innovation center" has been to pave the way for a Microfluidic Valley in France gathering in our soil a great number of start-ups and laboratories working on microfluidics and microfluidic chips. We have initiated this challenge because today, France is one of the best positioned countries to be at the heart of this upcoming revolution.
Launching research projects to rewind life edges
The primary objective of ELVESYS is to fasten the most promising research projects related to microfluidics. The Elvesys Microfluidic Innovation Center is one of the few companies in the world that integrates all the knowledge and practices necessary to ensure the success of a microfluidics R&D partnership. This strategy works even better than we had imagined and the number of research projects in which we are taking part doubles each year since ELVESYS creation and we intend to move forward. Our goal is not to consume the fruits of these researches but to transplant each of them in order to grow another tree. Although inherently different, most of our research projects fits one of the three following objectives: increasing the human species longevity, increasing the human life expectancy and increasing life quality for all.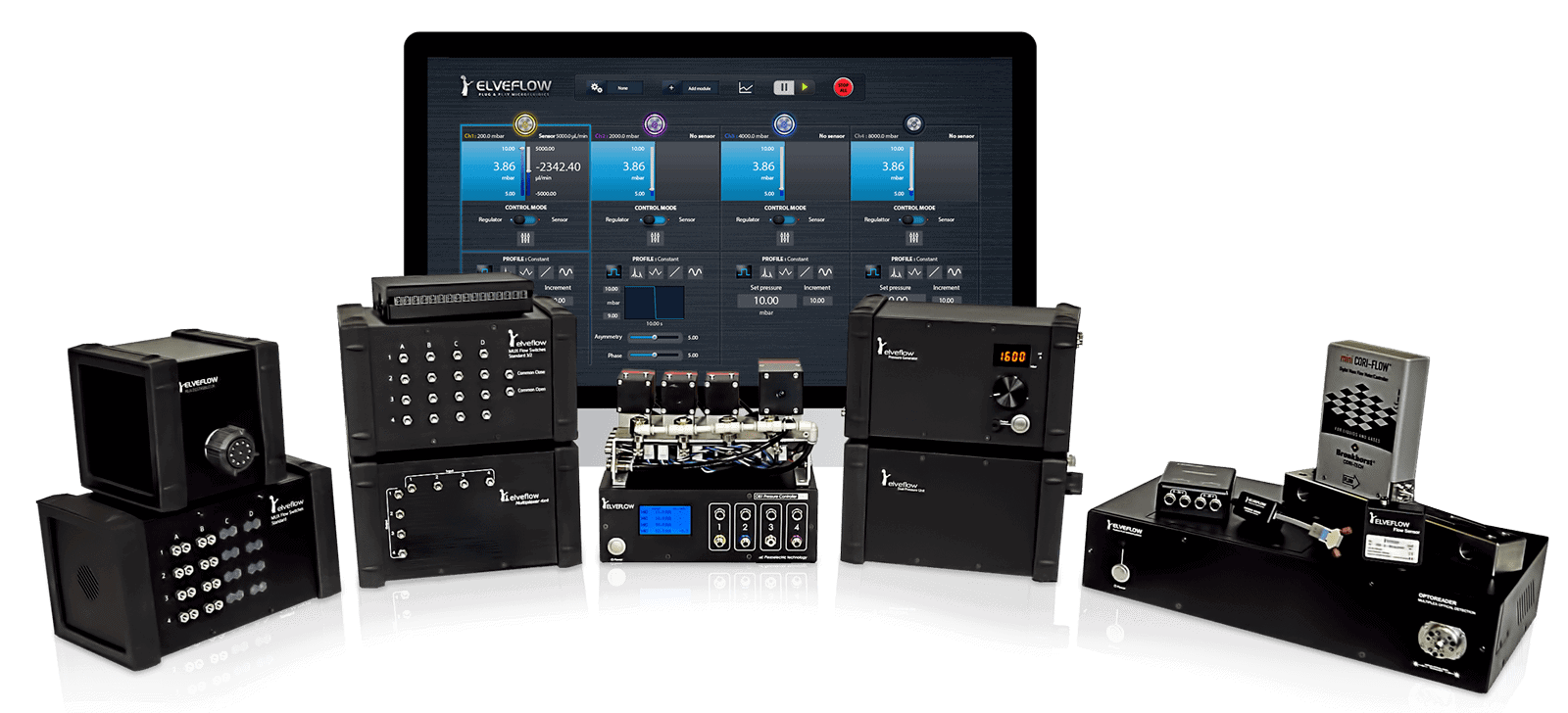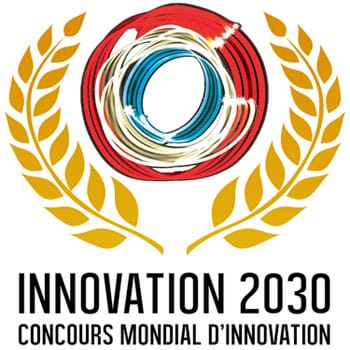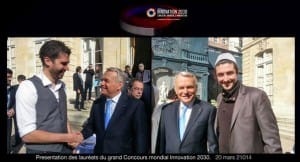 Worldwide 2030 Innovation contest
In 2014, this vision and goal were rewarded among more than 1800 European projects in the Worldwide 2030 Innovation contest organized by the French government to support the 100 key technologies of the future.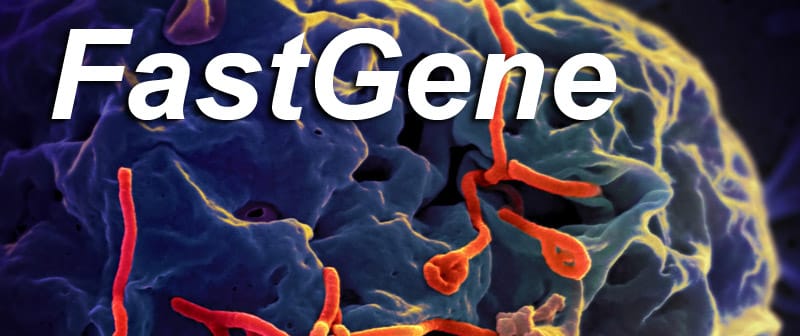 FastGene project
World fastest multiplex qPCR
ELVESYS exploiting its core competences, it has recently developed the world fastest multiplex qPCR technology, called FASTGENE, which is the enabling technology needed to bring this next generation PoCT to the market. We have indeed demonstrated both RT-PCR and PCR amplifications within respectively 7.5 and 5 minutes with performance levels comparable to the state-of-the-art 60 minute long available PCR.
THE HISTORY OF ELVESYS® A HUMAN ADVENTURE IN THE WORLD OF RESEARCH
Elvesys has been created by a team of former researchers in microfluidic.
The ELVESYS project came to life in 2008 inside the microfluidic laboratory of one of the oldest french research institution the ENS Paris. We were back then 3 young researchers, passionate about microfluidics and we were willing to give a new lease of life to our researches through entrepreneurship. After years of researches, we decided to create the ELVESYS microfluidic innovation center to facilitate collaborative research projects in the field of microfluidics with laboratories all over the world. We believe that microfluidics will be the hearth of the next technological revolution and our aim is to facilitate the transfer of those technologies from the brain of researchers to society.
ELVESYS® AN INTERNATIONAL R&D COMPANY BUILT WITH RESEARCHERS
Independence…
In order to guarantee our independence and put into place a model that conforms our values, we decided not to appeal to external fund raising. We turned away from development models such as those used by Facebook and Google, which have served as dream models for so many entrepreneurs. Rather, we decided to lay a stronger and more durable foundation even if that meant we would not grow as fast.
No Pain.. No Gain
What we did not know at the time was that less than 1% of industrial start-ups succeed at becoming profitable without fundraising. And we discovered very quickly that this choice had a price. We had to work very hard to establish a durable, profitable and solid company. And we had a long way to go: at the end of our first year, ELVESYS consisted of 6 people in a 12m2  room.
A dream ?
We even had a couch for sleeping on site in order to be able to respond to researchers 24 hours a day. And in the end, it was perhaps this couch that made the difference. However, it goes without saying that our dream of a microfluidic valley began small.
Therefore, to ensure the inception of the company, we chose a field we knew well and we launched the ELVEFLOW range of scientific instruments for microfluidic research. We did things simply, primarily by asking researchers about their needs.
A reality …
And thanks to their feedback, we developed our line of Elveflow microfluidic instruments. It was this advice that allowed us to build in just a few years the most complete series of microfluidic supplies on the market today, currently with more than 20 instruments and nearly a hundred accessories.
" We believe that today, it is possible to reconcile research & entrepreneurship"
What was most surprising for us was that our first major clients did not come from France, but from New Zealand, Saudi Arabia and Russia. Suffice it to say, willingly or not, we quickly learned all the subtleties of customs clearance. But at the end of the day, this is what currently enables 80% of our products to travel easily across international borders to more than 40 countries.
The gratitude
In the end, what makes our company thrive are all the researchers across the world who have supported us by making our products known to their colleagues in the field and by contacting us to launch research collaborations. None of them have asked us for anything in return; most of the researchers have ultimately supported our project simply for the sake of backing the people, the company and the instruments that they appreciated and believed in. Sometimes, the smallest gestures can have a huge importance for us. One Christmas day, we were providing remote assistance with an experiment to a Swedish researcher. It wasn't an easy task, but by working together we succeeded and the researcher sent out a tweet that read,
"Thanks to Elveflow, my Christmas experiment was saved! Thank you!"
This touched us more than anything else because part of the reason we're in this business is to create these little moments of shared pleasure and scientific victory.
.
ELVESYS® TAKING THE NEXT STEP TOWARDS THE CREATION OF A MICROFLUIDIC VALLEY
In the world of research, the general mindset is changing and in the last few years, we have seen researchers opening their own businesses, joining our project or participating in the creation of new types of organizations like the IPPG.
This evolution in the mindset and the turn towards an innovation economy have enabled ELVESYS over the past four years to participate in the creation of an other microfluidic innovation company: Black Hole Lab.
Thanks to all of these progresses, today ELVESYS can begin to pursue its second goal, which is to contribute to the creation of a "microfluidic valley" in France in order to ensure that our country will be the cradle of this upcoming technological revolution. For this, we will continue to join our efforts with microfluidic researchers by giving courses on entrepreneurship to young researchers, by building new research consortia and by launching new companies with our research partners.
We believe that microfluidics, by fastening biotechnology researches, will also enable to fasten research projects regarding the increase in life expectancy and human longevity. We think that there is currently a technological convergence which will, in the following decade, enable humanity to change itself faster than nature had done in the last millenary. Our goal behind Elvesys and the microfluidic valley is to help humanity to catch this chance while keeping a clear focus into increasing life expectancy and human longevity.
2008
The ELVESYS Microfluidic Innovation Center project was born in the corridors of the microfluidics laboratory at the ENS in Paris. At the time, we were three young researchers, passionate about microfluidics and wanting to rejuvenate this field of research through entrepreneurship.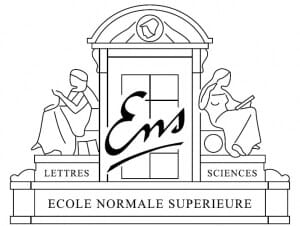 We believed in the potential for microfluidics to change the world by revolutionizing the field of diagnostics. However, what was important to us was to not just create another capitalist enterprise, but rather to create a space where we could put innovation and human beings ahead of turning large profits.
We wanted to create a company that would permit all of its members and all of the researchers involved to create their own microfluidic enterprises in order to help the establishment in France of the foundations of what we call the "Microfluidic Valley".
" We believe microfluidics has the potential to change the world "
2011
In retrospect, we realize that we were extremely fortunate to see our hopes realized. We lacked of a large network and investment funds, yet very quickly, a number of people and institutions put their trust in us. And it is thanks to all those support that ELVESYS was created in March 2011.
ELVESYS® EXCEPTIONAL GROWTH THANKS TO THE SUPPORT OF THE FRENCH GOVERNMENT
We were not expecting it, but in a few years, we were able to become the world leader in microfluidic scientific instrumentation and thanks to this achievement, finance new research projects in the field. Today, a number of these projects have proved equally successful and in turn, have allowed us to finance new and even bolder ventures.
Admittedly, the first research projects that we launched saw the light of day thanks to the French government. Whether on the part of the BPI, the ANR or the CFI, public authorities trusted us by contributing to the financing of a large number of our research projects in microfluidics.
2014
"Detecting Ebola in 8 minutes?

Anthrax in 6 minutes?

These rates are respectively 7 & 14 times faster than the best technologies existing today"
Today, ELVESYS collaborates with more than 20 laboratories in the world on a half dozen scientific projects. In particular, assistance from the French government enabled us to develop in 2014 the quickest system in the world for the detection of pathogens as well as developing a process to detect Ebola simulants in 7 minutes, 6 times quicker than the best techniques currently available. This project permitted ELVESYS to win the Worldwide Innovation Competition in 2014 and many others innovation awards.
2015
Since 2015, we have been working on the development of a demonstrator using microfluidic technology for the protection of our armed forces. Things have changed indeed since 2011. Today, in the heart of Paris, ELVESYS has at its disposal its own research facilities of more than 300m2 and an annual budget of more than 4 million euros to carry out scientific research. We will do everything possible to continue along this path and, as in the past, we hope that the research projects that we are carrying out today will engender new and even greater research ventures in the years to come. We will continue full force until the French microfluidic valley becomes a reality.
DISCOVER ELVESYS® ALL MICROFLUIDICS RELATED SKILLS IN ONE COMPANY
We are one of the few companies in the world that integrates all the knowledge and practices necessary to ensure the  success of a microfluidics R&D partnership. Our core interest is to participate in research consortia linked to microfluidics in order to secure the development of research projects in the field of  lab on a chip.
.
Discover Elvesys microfluidic research projects
E-STEAM: A vape-healthy electronic cigarette
BlackHoleLab: Cheap as chips soft lithography station for any research laboratory
MEDLEM: Microfluidics fighting against Leukemia
FASTGENE VERSUS PATHOGENS: An epidemics tracking system
LAPASO'S EYE ON MALARIA: Quick and low-cost lab on a chip for malaria detection
Pillarcell: Microfluidic system for stem cell differentiation
Diflusel: Nanofluidic electro-concentration designed to replace ELISA assay
 The PHOTOTRAIN : Microfluidic for a sustainable future
THE DNAREPAIRMAN : Molecular machines for DNA repair
THE METABLE : Bioinformatics helping genome analyses
ELVESYS® PRESS & MEDIA