Entrepreneurship business unit Hardware & biotech
Come immerse yourself in entrepreneurship and human adventure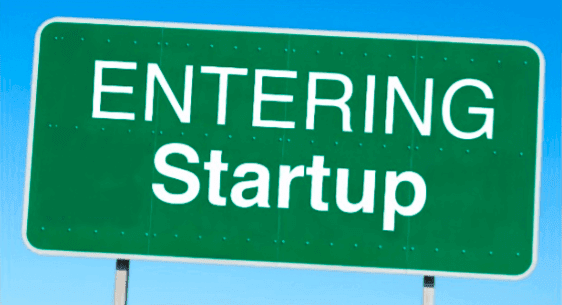 The entrepreneurship business unit has one goal: to immerse future innovative start-up creators in an entrepreneurial ecosystem in order to prepare the founders of our future sister companies.

Who are we?
Researchers and entrepreneurs
We are young researchers who left public research for the entrepreneurial adventure. Our ambition is to play a part in setting up a Microfluidic Valley in France through the creation of innovative businesses. We are convinced that microfluidics will be one of the key components of the current technological revolution in the biotech sphere, and that it might accelerate some of the research on the aging process.
Passionate and experienced entrepreneurs
Through the past 5 years, we created four self-funded, profitable innovative businesses, and started a dozen of new entrepreneurial research projects. Today, the pace is picking up and we decided to step up by creating a business unit to train our future teams and share our passion.

How does it work?
Creating innovative businesses
To be clear, our goal is to find and train the people with whom we will create the Microfluidic Valley. In order to do that, we will work together on business projects, on creating companies and on newly created ones. Although we are not short of ideas, feel free to come up to us with yours to discover.
Developing a project from A to Z, in the shortest timespan
Most of the time, we work in small teams on very short-term entrepreneurial projects in order to quickly face the reality of the market. Ideally, this method shows to our young entrepreneurs the full lifespan of a project from birth to commercialization.
Come and start up
In short, you will come to work with us on an entrepreneurial project. It can come from you, or from us – there is no rule. We are more familiar with creating hardware and biotech start-ups, but we like to fall in love with a project and the people behind it. Feel free to come up to us, no matter what field you're targeting.
Start-up training and support from other CEOs
We put people and projects in contact to allow them to share skills and mindsets ; this fosters mutual help and discovery. Guilhem, Mathieu, Maël, Adrien, Cyril, Jeremy, Sébastien, Emmanuel: the young entrepreneurs of the Microfluidic Valley will help you every day to make your way through the entrepreneurial jungle.

What happens next?
Some people come then leave because there was not enough of a synergy with us.
Sometimes, it's love at first sight, and some people join the team of one of our start-ups.
Sometimes, we create a company with the person. In that case, each situation is unique. We can become a minority stockholder in your project, or you can either be a minority or majority stockholder in ours.

Who is eligible?
There is a drastic selection. Your mindset and will to jump start a project will be more important than your diplomas.
If you are a student, you can apply for an entrepreneurial internship:
No matter the length of your internship, we will aim to set up, as a team, a profitable activity before you finish. We are convinced that the best way to learn entrepreneurship is to face it in real-life conditions. At the end of your internship, you can either leave, or stay to continue the adventure – creating your own innovative start-up with us, for instance.
If you are a doctorate student, especially from one of our research consortiums, you can also come and stay with us to try to add value to some of your work. Of course, you can come to us independently with your project too, or to take part in one of ours.
Contact us, and we will see.

Where does it take place?
The Entrepreneurship business unit is located in three places, all in Paris, in the neighborhood of La Roquette.
Why 3 places?
We want various ecosystems and people for work, so that we don't limit ourselves to one mindset and idea of start-up creation.
Elvesys Microfluidic Innovation Center
Our mothership. 300 m² of concentrated innovation to immerse yourself in our small company and enjoy the experience of the various departments: R&D, production, marketing, finance…
The foyer
Our appartment with a great terrace and fantastic view of Paris for the best moments of discussion and thought between researchers and clients from all over the world, in a peaceful and inspiring setting.
Pepiniere 27 glasshouse:
As a associate member, we have access to the pépinière and its services. We sometimes come to work in the great patio to benefit from the energy of this entrepreneurial hive of activity, meet people and open up to other mindsets.