A TURNKEY STATION TO EASILY FABRICATE PDMS MICROFLUIDIC CHIP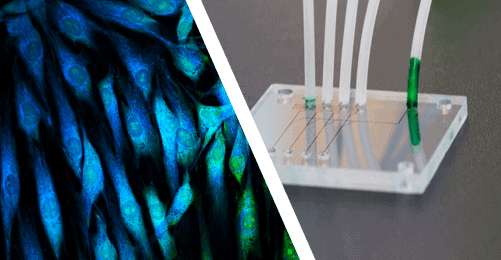 MICROFABRICATION for cell biology Lab On A Chip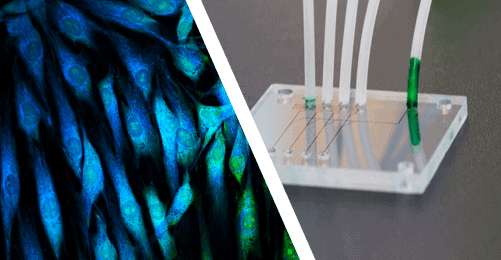 Microfluidics is nowadays more and more used for cell biology. Indeed, the micrometer scale of microfluidic devices is particularly adapted to work with the size of cells, and miniaturization of the systems allow to easily implement high throughput assay. You become enable to study single cell or really rare component such as cancer cells, you reduce the volume of your sample and increase the research possibilities.
Recent developments of microfabrication technics leads now to the possibility to anyone to do their own microfluidic device without any celan room in any laboratory.
A turnkey station to be easily autonmous
The Softlithobox. We developed turnkey packs with everything included for a microfabrication adapted to your research field. You will find the high efficient main equipment, but also the side equipment the accessories and the chemicals. In other words everything to be quickly and easily autonomous in your microfabrication.
We have though our pack to be simple to use and acheiving the same results as a big microfabrication clean room.
A high support for every step!
Beginning in a new field might be difficult a bit frightening and a lot time consumming. More than simple equipment we are here at any step to help, advice and support people; before the project to select and adpat the pack, during the intsallation with a one week training, adapted manuals and process; and during one year after for any question and issues.
We are able to train you on each equipment but also on the design of microfluidic chip, on the realisation of your chips and on the fluidic expriment once you have your own chips.
Take the plunge in microfluidics
The microfluidic world is not any more limited to physicist who do physics. Nowadays, we can see a clear increase of publication of microfluidic used for biology by biologists, physicists, chemists, phisicians… The study of the Life at a microscale teach us so many thing and people won't stop to discover the beauty of nature.
Number of publication with "Microfluidics" and "cell" over the years.
Source: ISI Web of science
Your own microfabrication station in your biology laboratory !