INSTANTANEOUS STOP FLOW IN MICROFLUIDIC CHIP
Introduction to microfluidic stop flow
Because of fluidic compliance of tubing and chip achieving stop flow into a microfluidic device remain a challenge with conventional setup. The only solution to achieve stop flow in hundreds of milliseconds into a microchip without residual flow is to use a pressure controller coupled with flow switch.
Need advice to do fast stop flow into your microfluidic chip ?










Feel free to contact us at:
contact@elveflow.com
Ask me your question
(We will answer within 24 hours)
Launch the video to get a demonstration of instantaneous flow-stop in microfluidic devices using an Elveflow® pressure source coupled with an Elveflow® microfluidic flow multiplexer.
Using pressure regulators instead of syringe pumps allows instantaneous fluid handling during microfluidic experiments. As shown on the video above, adequate pressure controlled setup enables to instantaneously stop flow in microchannels or nanochannels.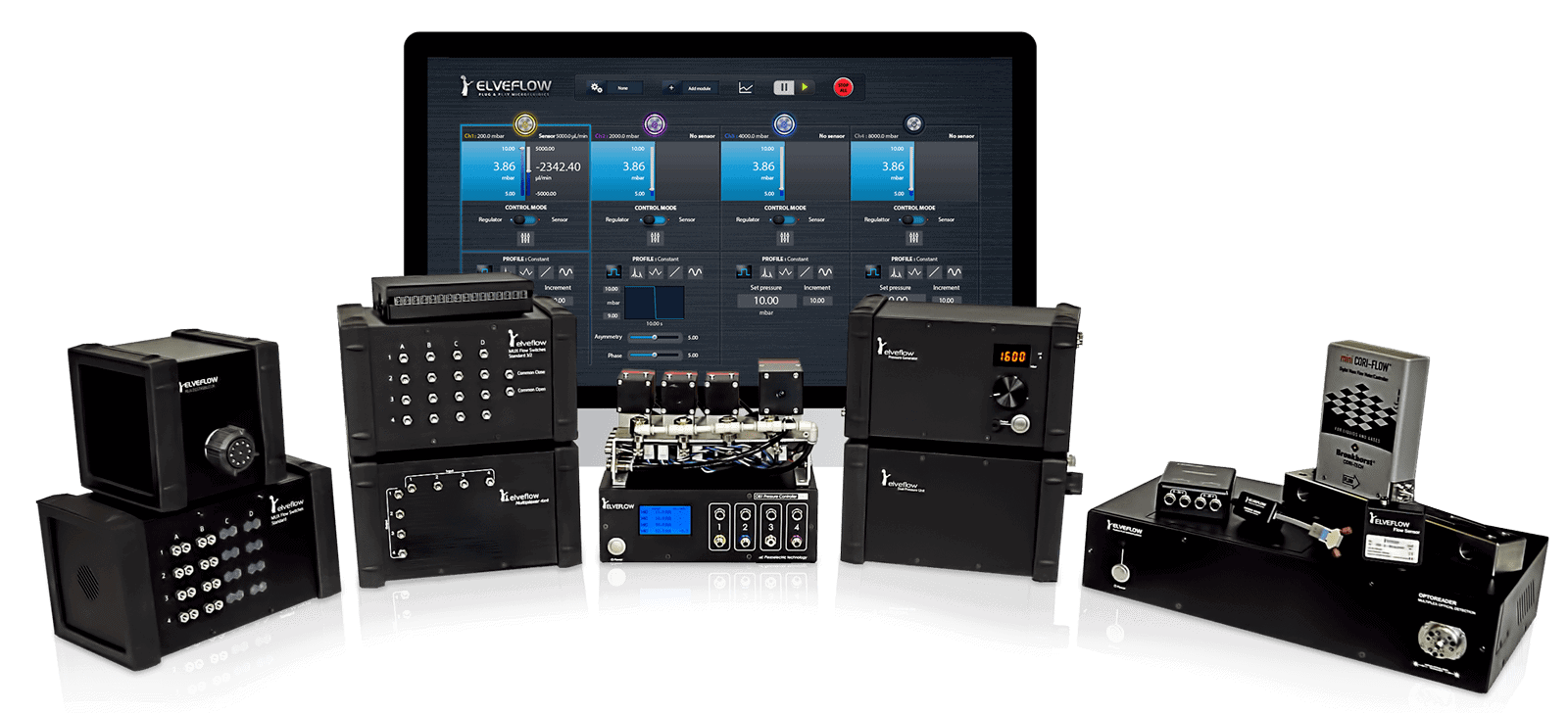 WORLD LEADER IN HIGH PERFORMANCE MICROFLUIDIC FLOW CONTROL
We  provide the only microfluidic flow control system using Piezo technology that enables a blazing fast flow change in your microdevice.