Flow Injection Analysis: a review on instrumentation
Introduction about flow injection analysis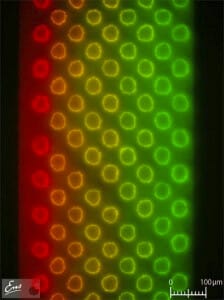 Flow Injection Analysis (FIA) is a branch of chemistry that consists in injecting a chemical sample at low flow rate – several milliliter or microliter per minute – into a major stream of another reagent. After going through a coiling reactor, products analysis is operated by different techniques such as UV spectroscopy, chromatography, ion-selective electrodes or biosensors.
Following apparition of the Sequential Injection (SIA) in the 90's as a second generation of FIA, that reduced the amount of reagent and sample, researchers now tend to miniaturize their assays.
Need advice for your flow injection analysis setup ?










Feel free to contact us at:
contact@elveflow.com
Ask me your question
(We will answer within 24 hours)
Miniaturization advantages for flow injection analysis are various:
Reduce the volume of reagent and sample
Reduce volume of waste that could be polluting
Increase the diffusion of the sample into the stream of reagent
Repeatability of the assay
Robustness of the system
Easy to automate / implement in an industrial application
The challenge of instrumentation for flow injection analysis
Researchers from main FIA labs were interviewed about their instrumentation, and their opinion on technologies for flow injection: syringe pumps, peristaltic pumps, pressure pumps. A large proportion of researchers interviewed kindly answered by outlining the key elements of their instrumentation:
High repeatability
Robustness
Programmability
Bio and corrosive reagents compatibility
Fully-automation
User friendly
Flow injection instrumentation
Peristaltic pumps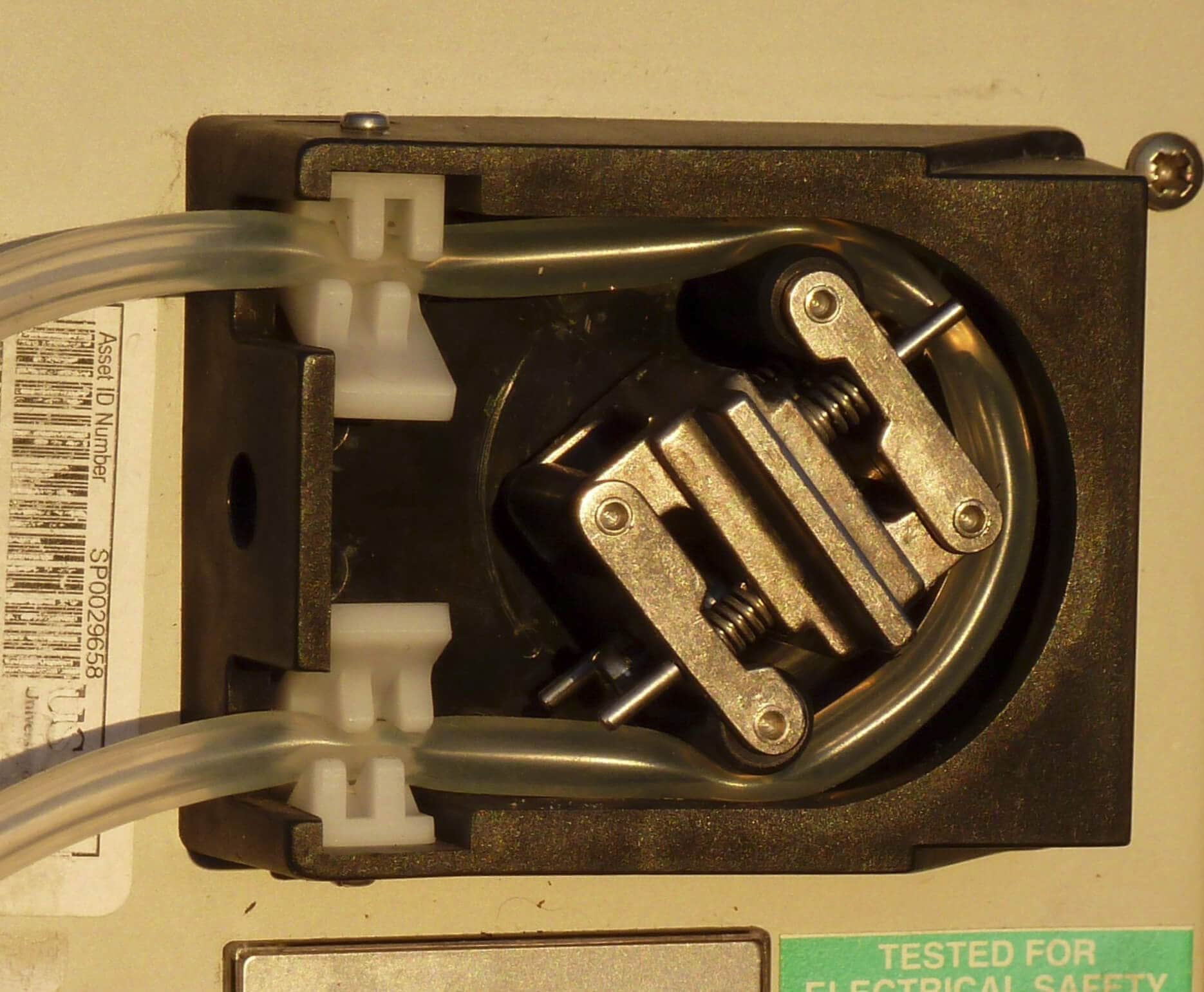 Peristaltic pumps are the most commonly used devices in FIA. These pumps are based on the compression of a flexible tube by rotating rollers. Rollers are attached to a rotor in motion and compress the tube moving the liquid inside. This system is particularly valued in the FIA community for the affortability, speed variability and simplicity.
However rotating rollers generate strong pulses and the flow rate is highly oscillating. This is a major issue for low flow rate applications such as flow injection with range of under milliliters or microliters per minute.
.
.
.
.
.
Syringe pumps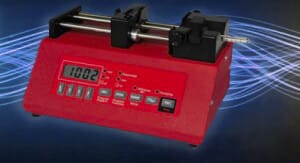 Syringe pump is a system directly inspired by medical devices. This system is also widely used by the FIA community for flow injection. Most of syringe pumps are based on a syringe driven by a screw motor. Syringe pumps are appreciated for their versatility of dispensing, their robustness, and handling facility.
Nevertheless these systems also produce pulses at low flow rates due to the rotary screw. Destructive over-pressure may also occur in case of channel occlusion.
.
Pressure controllers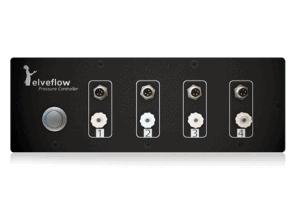 Pressure controllers are a technology initially designed for microfluidic flow control. As microfluidic ranges of pressure and flow rate are quite similar to Flow Injection Analysis, several FIA labs already implemented these controllers in their platform.
These  pressure controllers are plug-and-play solutions for flow control based on piezoelectric technology. Piezo pumps pressurize reservoirs filled with reagents and operate a fast, accurate and pulse free flow control on FIA platform. Coupled with a multiplexing valve-based system, pressure controller also enables a fully automated reagents dispensing.
Article written by Thomas Grandry – contact@elveflow.com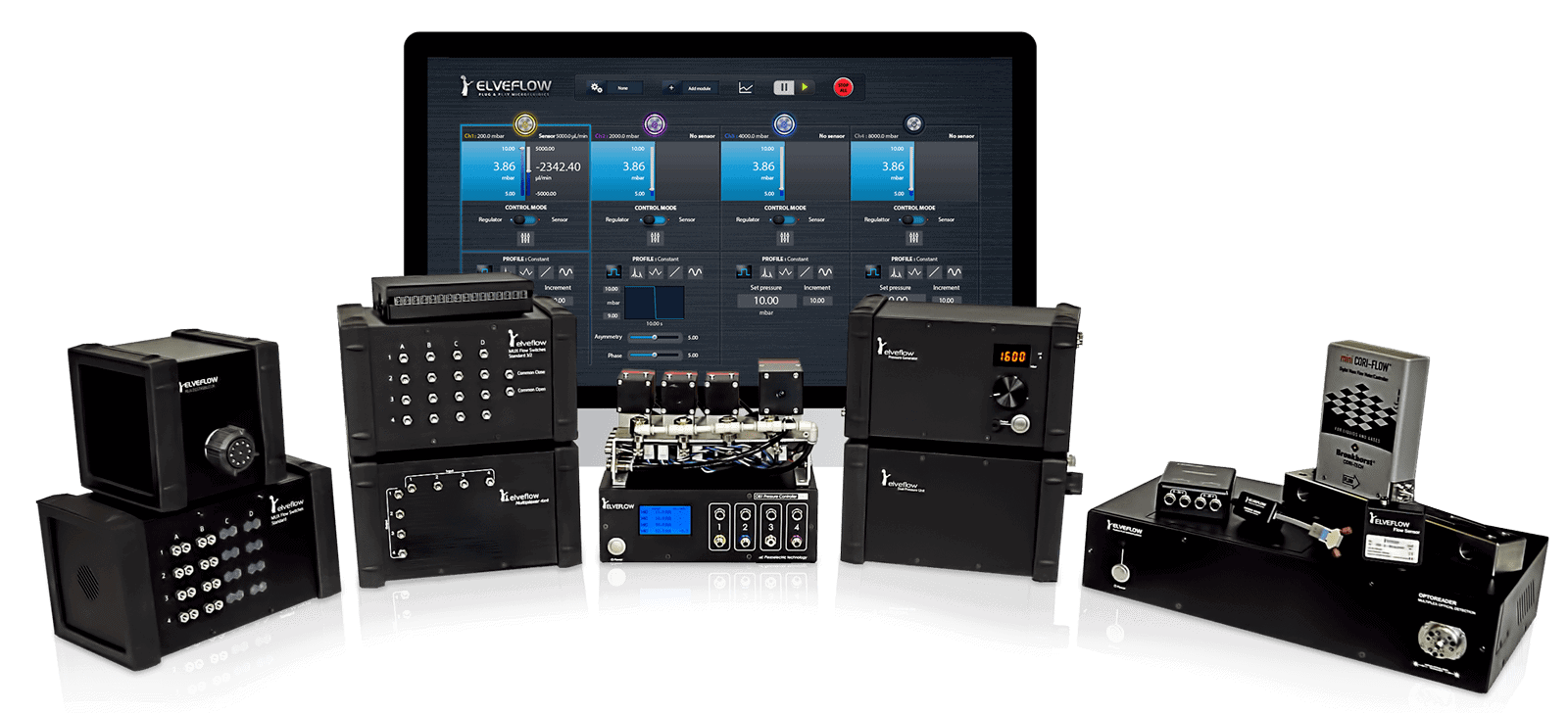 WORLD LEADER IN HIGH PERFORMANCE MICROFLUIDIC FLOW CONTROL
We  provide the only microfluidic flow control system using Piezo technology that enables a blazing fast flow change in your microdevice.

References:
This study is based on kind answered given by FIA authors of:
[1] Boonjob W et al., Anal. Bioanal. Chem., 2013
[2] Alexovic M et al., Analytical Methods, 2013, 5, 2497-2502
[3] Spolaor A et al., Anal. Bioanal. Chem., 2013, 767-74
[4] Zeeb M et al., DARU Journal of Pharmaceutical Sciences, 2013
[5] Sun CL et al., Electrochemistry Communications, 2013, 91-94
[6] Zhang M et al., Microchimica Acta, 2009, 427-435
[7] Llorent-Martinez EJ et al., Journal of Food Composition and Analysis, 2013
[8] Frank C et al., Ocean Sci., 2011, 597-607
[9] Ruzicka J et al., Analyst, 2011
External links on flow injection instrumentation:
[1] Flow Injection Analysis tutorial
[2] FIA Lab
[3] Global FIA
Illustration are drawn from ELVEFLOW and Wikimedia databases