How to accurately control your cells' culture medium?
Know the real flow rate you are applying.
Based on our review 83% of researchers do not work at the right flow rate on their cells.
Knowledge of the flow rate enables to deliver right amount of medium or durg.
Control shear stress on your cells.
Microbiologists work at low flow rates to limit shear stress on their cells, but shear stress is uncontrolled.
Limitation of shear stress enables a cell's growth in the best conditions.
Easily switch between several components.
Most of microbiology experiments requiring switches between several culture medium or drugs.
Fast switch for accurate growth medium control and study of cells' response.
Perfusion Pack - For accurate medium control

Need advice to optimize your cell's medium perfusion?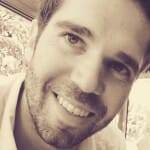 Feel free to contact us at:
contact@elveflow.com
Ask me your question
(We will answer within 24 hours)
Access to real flow rate.
The perfusion pack enables to know the real flow rate in you cells culture chamber. At the end it is a benefit for your experiments and then for science.
Shear stress control.
The perfusion pack is based on the control of both pressure and flow rate. The elimination of flow oscillations enables to control shear stress applied on cells.
Fast drug & medium switches.
The perfusion pack offers the ability to switch drugs in seconds or less in cells culture chamber. It enables studying cells' response to different media or drugs.
Perfusion Chamber Details
A fluidic system dedicated to cell culture
Elveflow® provides a perfusion system dedicated to cell culture, for lab-on-chips and perfusion chambers. This fully integrated solution includes all the necessary elements to create a continuous flow and monitor flow rate applied on the cells.
Switch between up to 10 different medium or reagents 
For experiments requiering switches between different culture medium or drugs, a computer-controlled valve allows sequential injection.