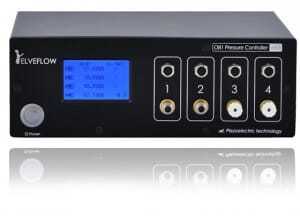 OB1 MK3 – MICROFLUIDIC FLOW CONTROL SYSTEM
The piezoelectric technologies used in the OB1 Mk3 provide the world's most accurate flow control for your microfluidic experiment.
New 2015 feature : Pressure & Vacuum on the same channel, the OB1 is the only flow control instrument that allows you to control both pressure and vacuum on the same channel. For example, this feature enables you to precisely control the position of an object inside a microfluidic channel.