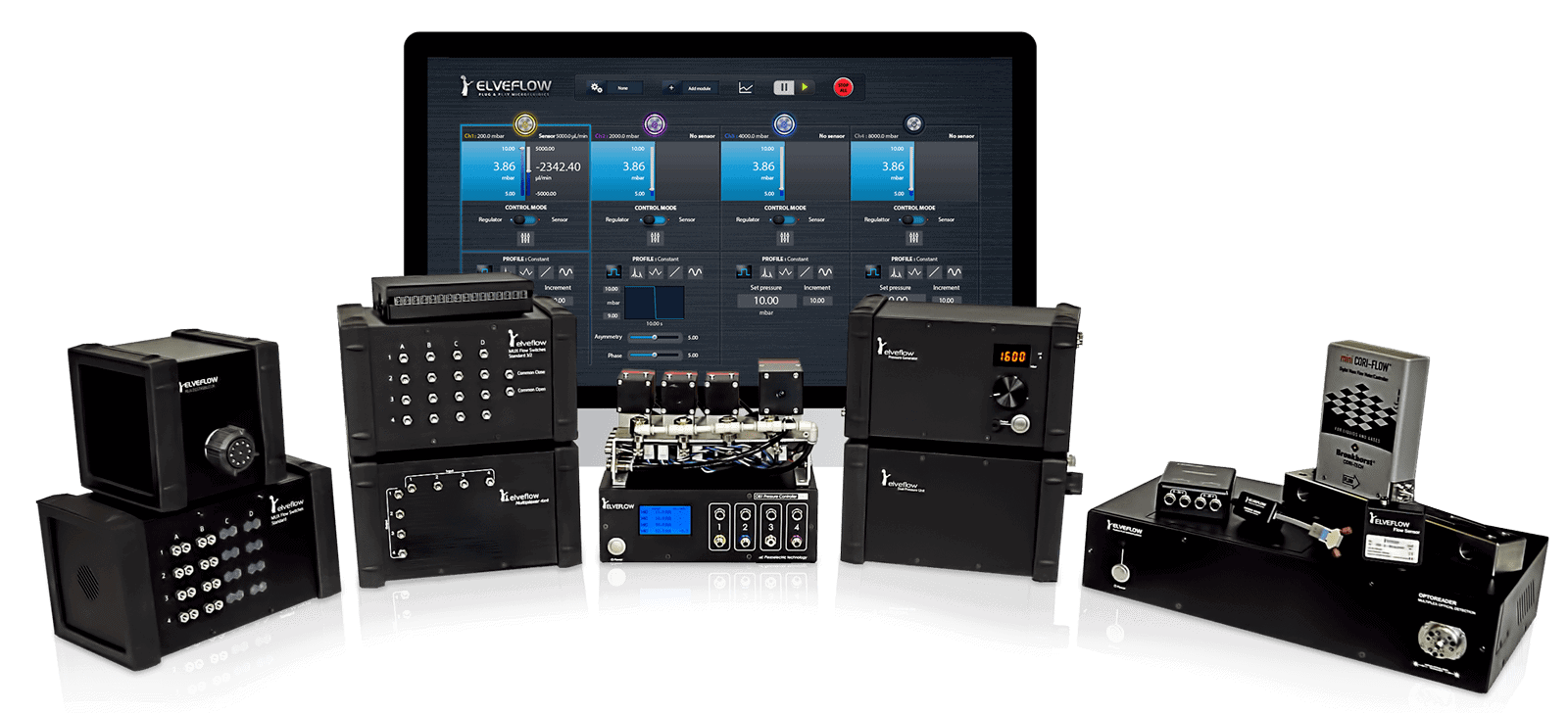 MICROFLUIDIC PRODUCT LINE
Elveflow offers the most complete range of microfluidic instruments. Our product line covers the main applications in the field.
This unique advantage maximizes your chances of finding an instrument that is compatible with your current setup and that also meets your changing needs, regardless of the modifications you wish to make in your system.