Get Quote or Technical Information
(We will answer within 24 hours)
Application Note How to use the microfluidic bubble detector?
Bubbles are a common issue for a lot of microfluidic related applications.
Gas bubbles circulating through a microfluidic setup can damage the biological sample of interest and/or cause experimental errors:
Bubbles can cause experimental errors with sensors
Bubbles inside a biological reactor often increase shear stress or induce cytotoxicity
Bubbles inside a sample can lead to pipetting and sampling errors.
This application note shows how to detect microfluidic bubbles and change pressure accordingly and/or record events, in a very simple manner. It is also possible to trigger complex actions, like valve switching for instance, using the ESI Scheduler.
It is an easy way to stop an experiment if a bubble appears, or to correlate flow rate behavior with bubbles that could appear during an experiment.
List of components
The following diagram and pictures show the setup used for this application note and where to use the microfluidic bubble detector.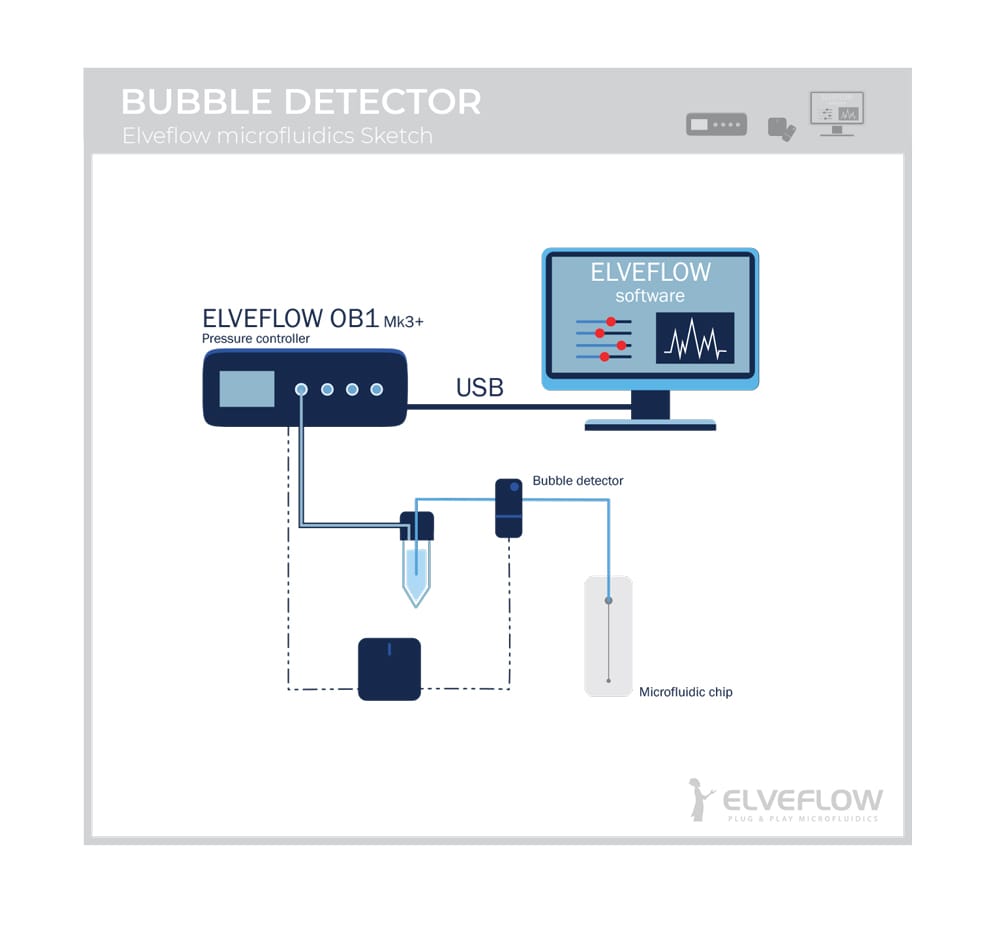 Bubble detection module
Launch the module "bubble detection" :
Open Elveflow Software (ESI) and select your OB1 where your the bubble detector is connected.
When you open the module you should see the following front page (IMG. 01).
System priming:
In the first box you can select the voltage at which your solution is flowing, without air interface. This voltage "matches" liquid detection. The standard deviation is the upper and lower values where you are confident that your voltage corresponds to liquid detection.
When the screenshot (picture on the right) is taken, the tubing was filled up with liquid. We observe that the voltage value is 3.48 V. When flushing with air and liquid this value may vary a bit. So we will consider that the value may vary by a factor of 10 %, so the value may vary from 3.48-0.1*3.48≈3.13 and 3.48+0.1*3.48≈3.83. It will determine the range that we consider to be only liquid. When there is only air, the value is close to 0 V.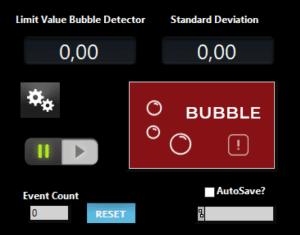 IMG. 01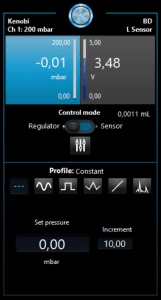 IMG. 02
For instance, we can set these parameters: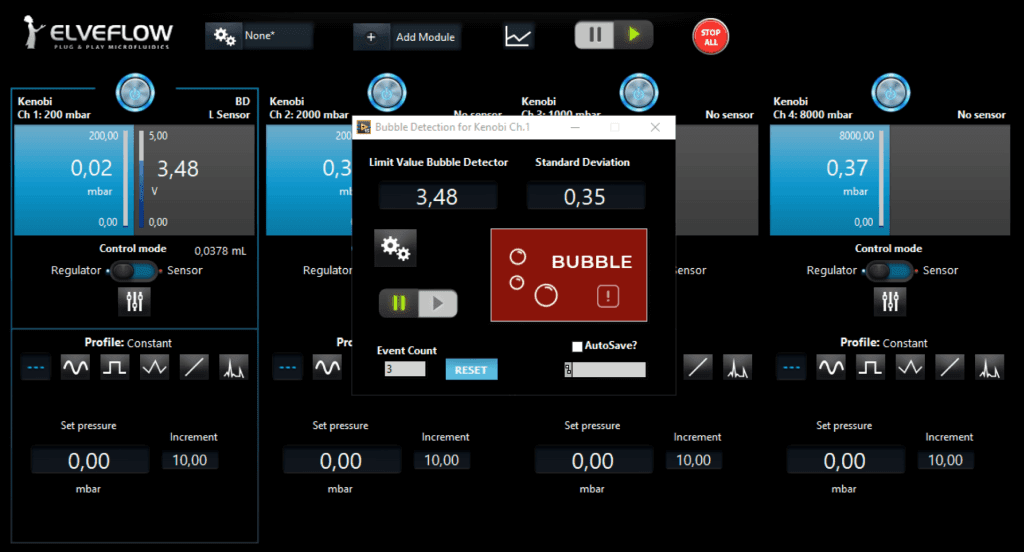 Modify module parameters, choose a file to save data and start process:

Now we can modify module parameters. When clicking on the gearing you should obtain this window (IMG. 03).
This window indicates that the current mode is the alert mode. In the main window of the module you can observe both an image with the indication "Bubble" and  an "event count" box. The alert mode is only used to record events and observe visual changes when bubble events occur.
A second mode is available: the control mode. Please find below the corresponding window (IMG. 04).
With this mode, you can modify pressure or flow rate (depending on your channel mode) of one or multiple channels when a bubble event occurs. In the first box, enter the pressure or flow rate value you would like to set when a bubble appears and then select which channel you would like to use by clicking on the ON/OFF button. When the button is OFF, no change will apply, when it is ON the change will be taken into account.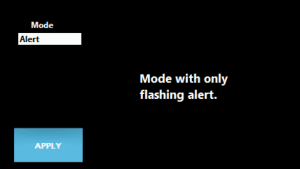 IMG. 03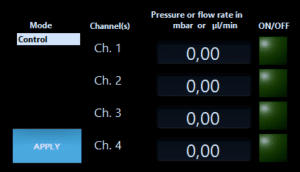 IMG. 04
To save the number of events that occurred during your experiment you can tick the "Autosave?" box and choose a text file to save results.
You can also reset the number of events at any time.
Finally, click on the play button to start the process. The image showing "Bubble" should be replaced by a "Liquid" image if you have no bubbles.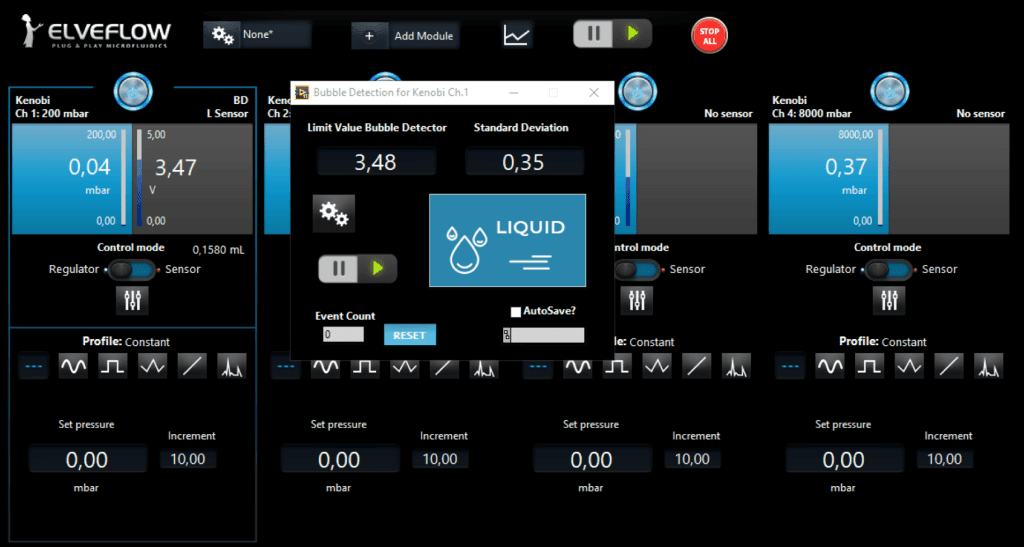 Each time a bubble event is recorded, the "Event Count" increases by one; if you selected a file to save data the time of the event will be recorded. Depending on the mode you choose, the action determined in the parameters will apply when the first event occurs, and every time a new event occurs.
Need advice to use the bubble detector?
Get Quote or Technical Information
(We will answer within 24 hours)
Conclusion
Bubbles are a big challenge for the experimentalists using microfluidics.
The microfluidic bubble detector records bubbles apparition and correlates your data of interest with these events. It also allows you to trigger a simple action when the bubble is detected.
If a more complex action is needed, like for instance valve switching to direct the bubble to a different pathway, it can be done using the Elveflow scheduler.
Related application notes
Why and how to use a bubble trap
1. Recirculation using a bubble trap (coming soon)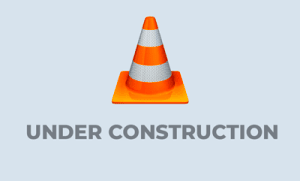 Use the Bubble Detector in your setup
You can monitor the apparition of bubbles (change in the working fluid) at any given point with this setup and automate the experiment accordingly, for instance by switching valves to direct the bubble to another fluidic path.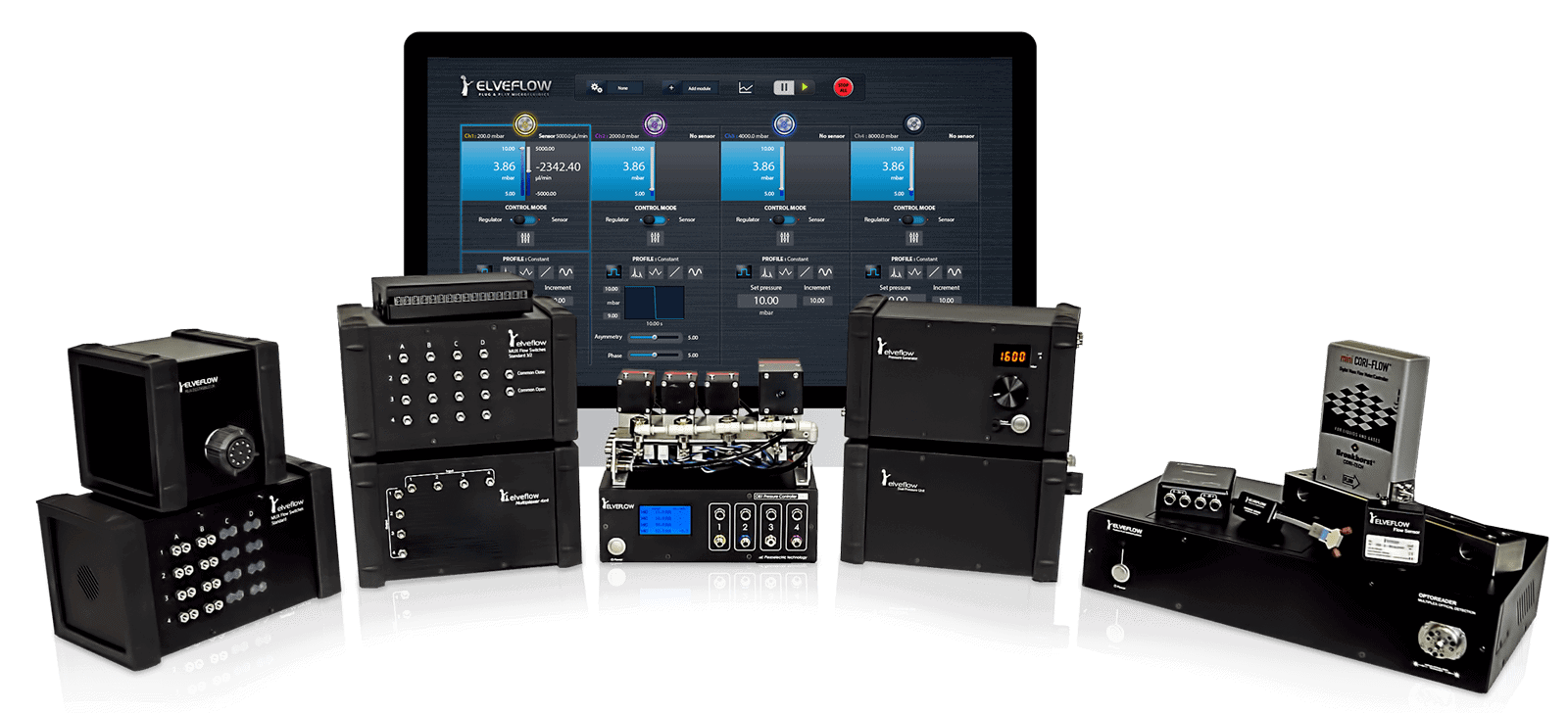 WORLD LEADER IN HIGH PERFORMANCE MICROFLUIDIC FLOW CONTROL
We  provide the only microfluidic flow control system using Piezo technology that enables a blazing fast flow change in your microdevice.