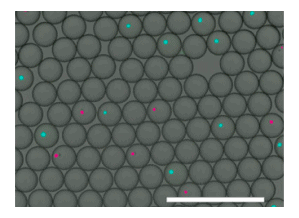 Scale bar = 400 μm.
Single cell encapsulation using droplet microfluidics
Get Quote or Technical Information
(We will answer within 24 hours)
Droplets microfluidics for single cell encapsulation in antibody therapy, high-throughput screening and NGS
Droplet microfluidics and single cell encapsulation offer the key for a discovery engine in antibody therapy.
This note focuses o an application that adequately mines the natural B cell diversity to rapidly isolate antigen-specific antibodies from human patients. The human antibody repertoire is indeed increasingly being recognized as a valuable source of therapeutic grade antibodies. However, methods for mining primary antibody-expressing B cells are limited in their ability to rapidly isolate rare and antigen-specific binders.
This note highlights a microfluidic technique for the encapsulation of two million primary B cells into picoliter-sized droplets, where their cognate V genes are fused in-frame to form a library of scFv cassettes.
Method
The approach consists in encapsulating single B cells into water-in-oil droplets of 400 pl in volume. A glass fluorophilic microfluidic chips is used with a 2-reagent droplet generation design.
The OB1 pressure controller is used to reliably generate evenly sized droplets at high rates. Aqueous liquids of cells and RT-PCR mix are each pumped at 30 mbar while HFE7500 fluorinated oil + 2% w/v 008-fluoro-surfactant is pumped at 67 mbar, with pressures fine-tuned to obtain a 1:1 mix of aqueous fluids.
Doing so one million B cells can routinely be encapsulated within 40 min. The architecture of the microfluidic chip is designed to merge two streams of aqueous fluids: one carrying a suspension of B cells and the other containing RT-PCR mix.
The resulting emulsion is collected in fractions (about 40 μl emulsion per fraction) in PCR strip tubes and overlaid with 40 μl mineral oil. Excess fluorinated oil is removed to maintain an overall volume of about 100 μl.
Set-up
Material
Elveflow© pressure & flow control instrument (OB1 MkIII).
Sample reservoirs (a Small Reservoir, Medium Reservoir or a Large Microfluidic Reservoir), one for each medium sample.
Set-up diagram for single cell encapsulation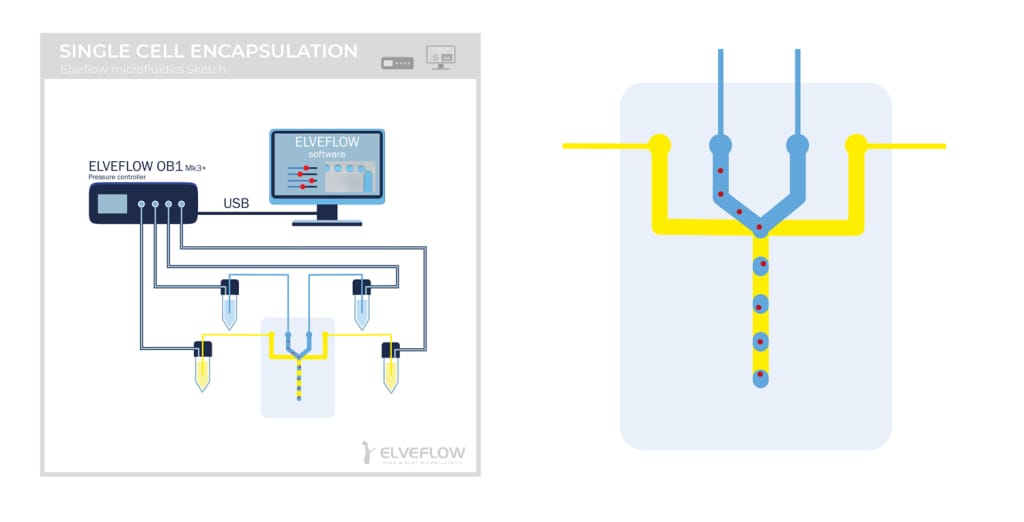 Get Quote or Technical Information
(We will answer within 24 hours)
Results
Isolated B cells are purified from convalescent donors and encapsulated into water-in-oil droplets with RT-PCR reagents such that cognate VH and VL domains are amplified and linked. The resulting RT-PCR amplicon forms an expression-ready scFv which can be directly expressed for screening, displayed on phage for selections, and deep sequenced for repertoire characterization.

One million B cells could routinely be encapsulated within 40 min. The B cell suspension is titrated to achieve ~1 cell for every 10 droplets which, based on Poisson statistics, will result in single-cell encapsulation with >95% probability.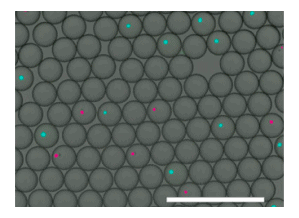 Scale bar = 400 μm.
Here, the cell encapsulated droplets were collected in μ-Slide channel slides (Ibidi) and imaged at 200x magnification . Cells were stained with CellTracker Red and Green dyes, mixed, and encapsulated into droplets at a density that favored single-cell encapsulation. Each droplet forms an independent reaction vessel in which that cell's cognate V genes can be amplified and paired.
Conclusion
Droplet microfluidics for single cell encapsulation allows rapid capturing of the native repertoire from millions of primary human B cells therefore enable a powerful and sensitive screening platform, with significant implications for therapeutic antibody development, immune repertoire characterization and can have wide application in rational vaccine design.
The process outlined here is one of the fastest for antibody discovery from natural repertoires. A single researcher can rapidly progress from millions of primary B cells to specific monoclonal antibodies within 4 weeks.
This process could be a valuable tool for combating emerging infectious diseases, such as the recent Ebola and Zika outbreaks.
Publications
This application note is based on the great work of the Antibody Discovery and Protein group, MedImmune
Recombinant human B cell repertoires enable screening for rare, specific, and natively paired antibodies, Saravanan Rajan & co. DOI: 10.1038/s42003-017-0006-2, Nature Communication Biology. Full article here.
Related tutorials and reviews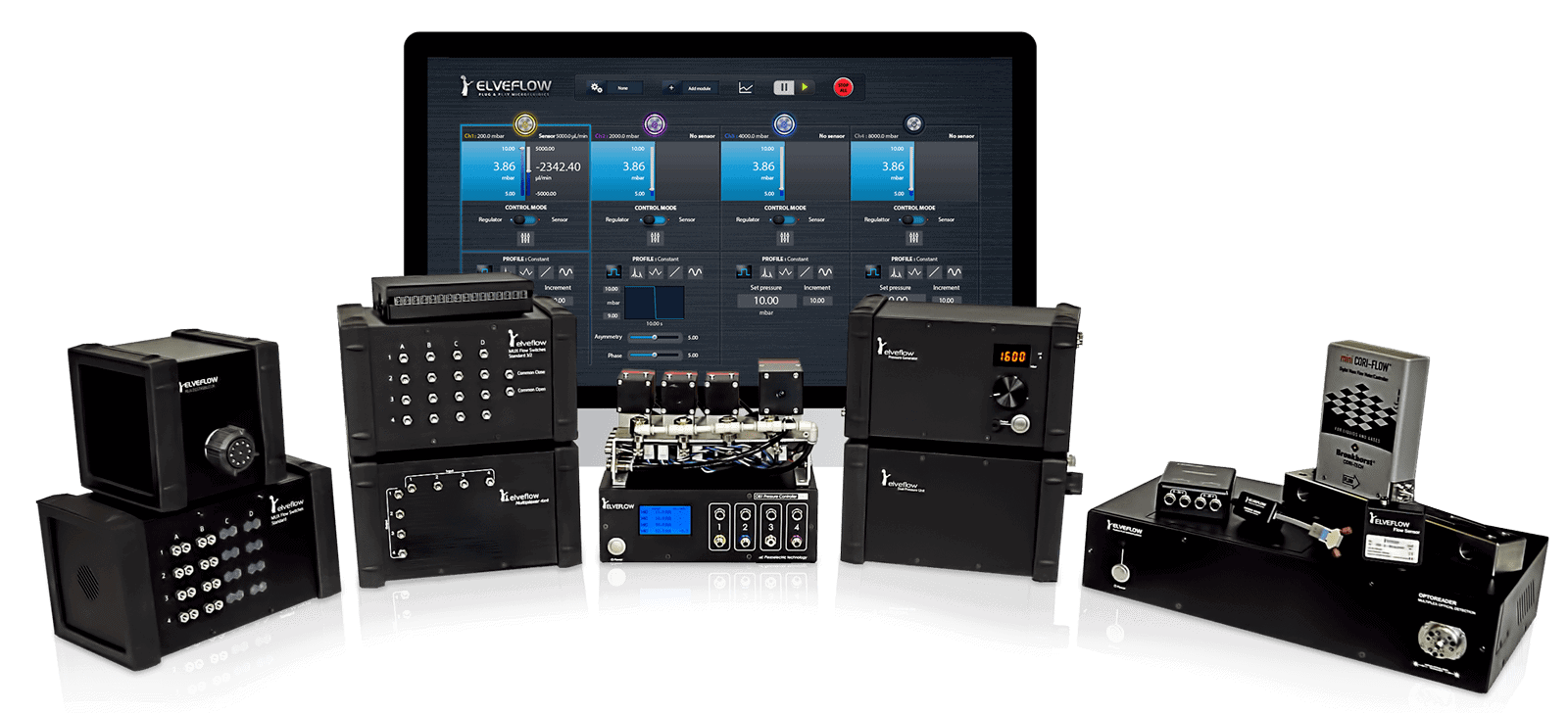 WORLD LEADER IN HIGH PERFORMANCE MICROFLUIDIC FLOW CONTROL
We  provide the only microfluidic flow control system using Piezo technology that enables a blazing fast flow change in your microdevice.