Siskiyou PC series Perfusion Chambers
Siskiyou PC series Perfusion Chambers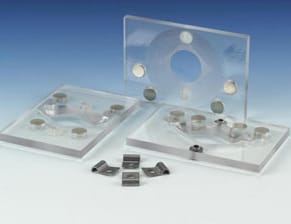 Siskiyou provides a diverse range of micromanipulators, microscope sample positioners, motion control systems and modular opto-mechanical building blocks to Life Science and Photonics researchers.
They also provide perfusion chambers with a specific feature, which is embedded magnets that are located to retain perfusion plumbing and electrical grounds.
The Siskiyou PC series chambers are available in in four shapes: horizontal, vertical, round and a version that holds 35mm & 50mm Petri dishes (Corning Brand ONLY), and 25mm x 75mm slides. All models have two small but very powerful magnets located next to the input / output reservoirs and two more located closer to the recording chamber. These magnets are located such that the clips will securely hold perfusion plumbing or ground wiring close to the final location.
The tubing connection to the perfusion system can be hold using the magnetic connectors or glued in place.
The PC series perfusion chambers are designed to fit the Siskiyou 8090c fixed stage platform, which is particularly well suited for electrophysiology. The chamber is surrounded by perimeter mounting holes, making it ideal for fixed stage electrophysiology setups. Moreover, the drainage trough around the chamber location is designed to protect expensive microscope optics by funnelling the solution to the outer edge of the platform and down the drainage tube to a safe location.
Other reviews and tutorials about perfusion and live cell imaging:
Other perfusion chambers for live cell imaging
Application notes for live cell imaging
A technical review about perfusion for live cell imaging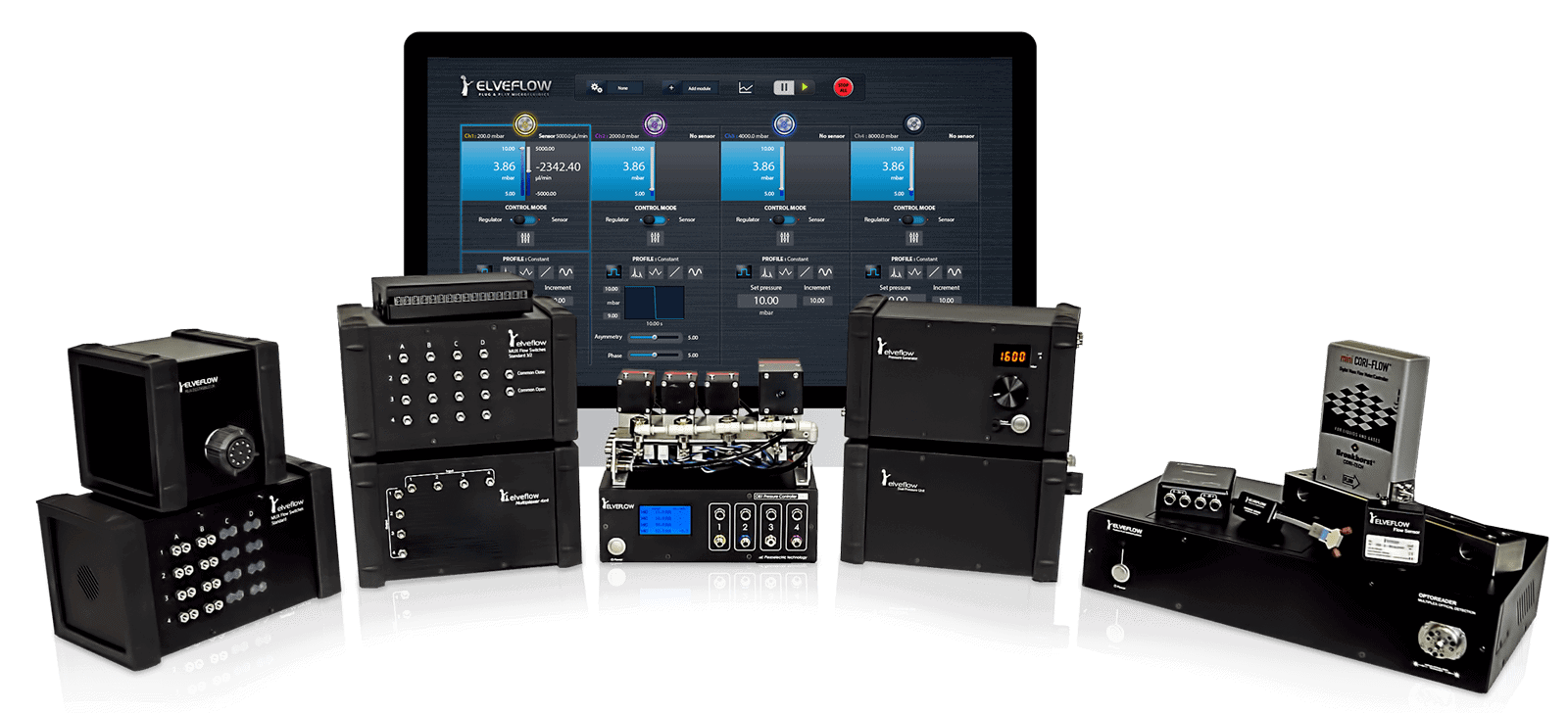 WORLD LEADER IN HIGH PERFORMANCE MICROFLUIDIC FLOW CONTROL
We  provide the only microfluidic flow control system using Piezo technology that enables a blazing fast flow change in your microdevice.