Monitor gene expression in live cells with confocal microscopy

Fluorescent proteins are a powerful tool to investigate gene expression and protein localization in live cells. Coupled with confocal micoscopy, it can help researchers understand fundamental cell mechanisms. See how our Perfusion Pack can help you design and achieve groundbreaking experiments.
Be in perfect control of your cells environment: Our Perfusion Pack can perfuse your cells with different medium. Moreover, continuous perfusion assures you a perfect control of the cells environment at any time.
Perform long term experiments: With our perfusion system, you can perform experiments over several days and achieve long term experiments. Moreover, with our dedicated software, you can automate your experiment.
Easily perform confocal microscopy: Contrary to syringe pumps, our Perfusion Pack provides a pulseless flow, avoiding any movements inside your perfusion chamber that can interfere with your confocal microscope focus.
Looking for a perfect control on your cells environment ? Check our

Perfusion Pack

!
Other reviews and tutorials about perfusion and live cell imaging:
Technical review about perfusion systems for live-cell imaging
General review about perfusion chambers
For more technical or pricing information:
contact@elveflow.com or phone: +33(0).184.163.807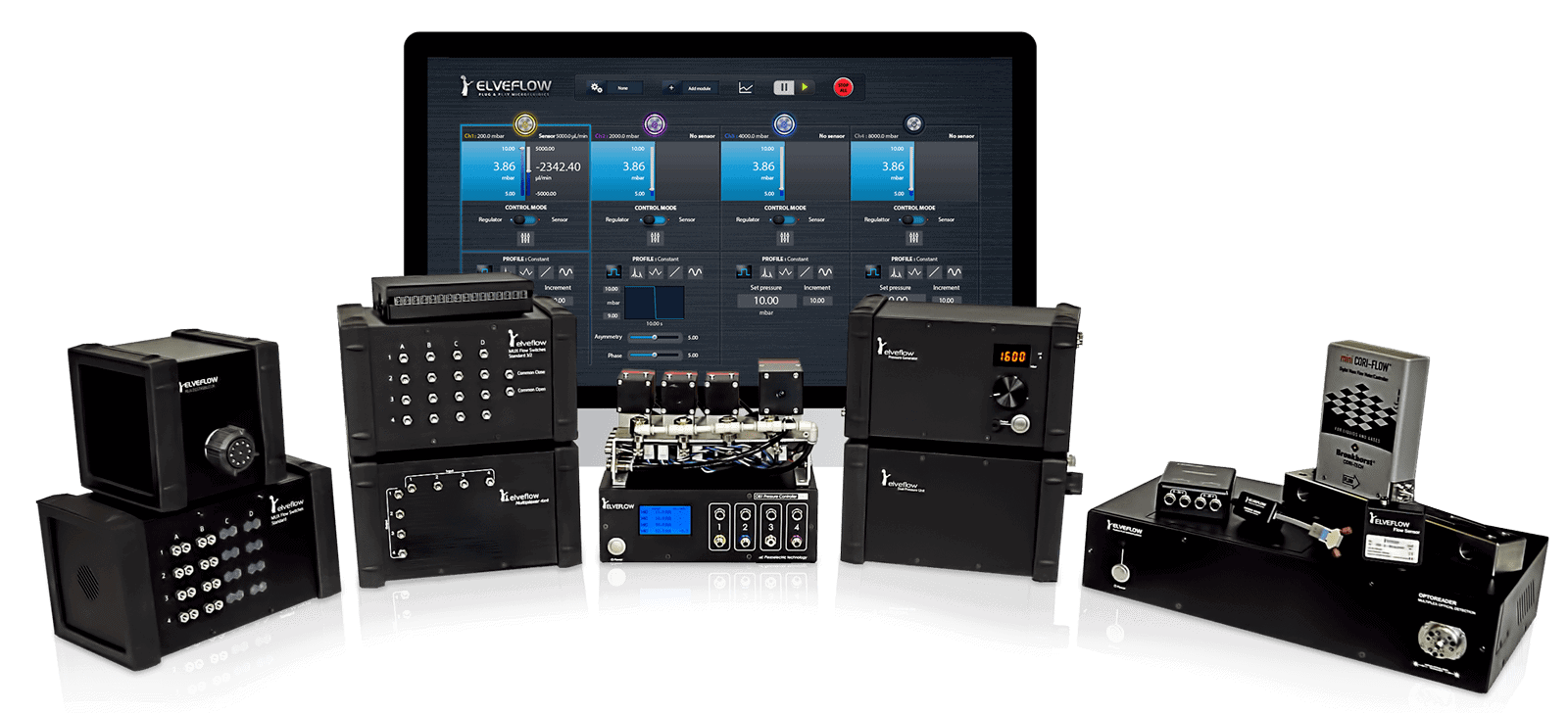 WORLD LEADER IN HIGH PERFORMANCE MICROFLUIDIC FLOW CONTROL
We  provide the only microfluidic flow control system using Piezo technology that enables a blazing fast flow change in your microdevice.