Organ-on-chip for personalised and generalised integrated biomaterial risk assessment :

the PANBioRA Project
Lots of medical devices, like implants, coronary stents or fracture pins, are made of biomaterials.
The biological evaluation of new biomaterials are currently time and resource consuming. Moreover, once implanted, biomaterial devices often lead to complications such as inflammation or infections, showing the difficulty to assess their innocuity and the importance of developing new tools for personalised pre-implantation diagnostics.
The goal of PANBioRA is to provide a set of tools to standardize evaluation of new biomaterials. The same platform should also allow personal testing of different materials to assess the risks and choose the most appropriate for each patient.
Among this consortium of 17 partners spread across 11 countries, Elvesys is going to share its expertise in microfluidics to help developing this new set of tools.
The evaluation of biomaterials will be based on various factors, one of which is through the use of organs-on-chips to mimic the key barriers of the body. Elvesys is in charge of optimizing devices for organs-on-chips production, by testing and comparing different materials for the chips: widely studied PDMS, thermopolymers such as PS, PC or PMMA,  classically used by biologists, and the innovative material FlexdymTM developed by our sister company Eden Microfluidics. This last material is of high interest for cell culture: its chemical composition and its formulation make it a perfectly biocompatible material and its self-adhesive properties allow very simple and flexible assembly of organ-on-chip.
A second step will be the design and the construction of a cartridge connecting all organ-on-chip modules together.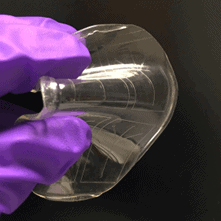 FlexdymTM material used for designing organ-on-chip
This project has received funding from the European Union's Horizon 2020 NMBP-RIA under grant agreement No 760921 (PANBioRA project).
NEED A MICROFLUIDICS PARTNER TO DESIGN ORGAN-ON-CHIP FOR YOUR RESEARCH CONSORTIUM ?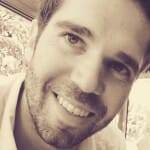 Drop me a line
You have a research project in mind and you are looking for an industrial partner in microfluidics ?
I will study your proposition and come back to you quickly to find together the best way to collaborate on your project. If the submission deadline is coming soon, I will try to come back to you on the same day.
Since all of us initially came from public research lab, we are used to collaborate with research laboratories inside scientific consortium and new scientific projects are always welcomed.
Feel free to write me and ask for Guilhem at: contact@elveflow.com
Discover more elveflow microfluidics research projects