Organ-on-chip:

Heart-on-chip for personalized Medicine, the CISTEM project
Duchenne muscular dystrophy occurs in 1/3500 children, and leads for 60% of patients to the development of cardiomyopathy, a heart dysfunction, in the second decade of life. This rare pathology is still poorly understood and no efficient treatment is available.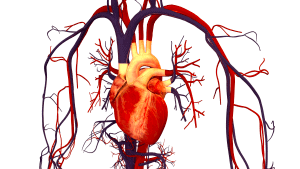 Organs-on-chips, which can mimic the cell microenvironment existing in a real organ, are promising devices for a deeper study of this kind of rare diseases and to screen potential new drugs. However, the mechanisms of cardiomyopathy vary from one patient to another, demanding the development of personalized treatments, adapted to each patient.
In this project aiming to develop more precise and personalized organs-on-chips, human-induced pluripotent stem cells will be derived in a patient-matched manner in a microfluidic device. This system will allow a precise control of shear stress and electrical stimulation, mechanical strain and surface morphology.
Elvesys will design and fabricate this microfluidic chip for the differentiation of pluripotent stem cells at a microscale. Our pressure controller will handle fluids into this new heart-on-chip. Its fast and stable pressure control will allow to precisely monitor the shear stress applied to the cell, ensuring to recreate biological conditions as closely as possible. This heart-on-chip will allow a better understanding of cardiomyopathy, as well as personalized drug testing.
Elvesys will also share its expertise in entrepreneurship and provide some training about implementation of microfluidic devices with flow control systems.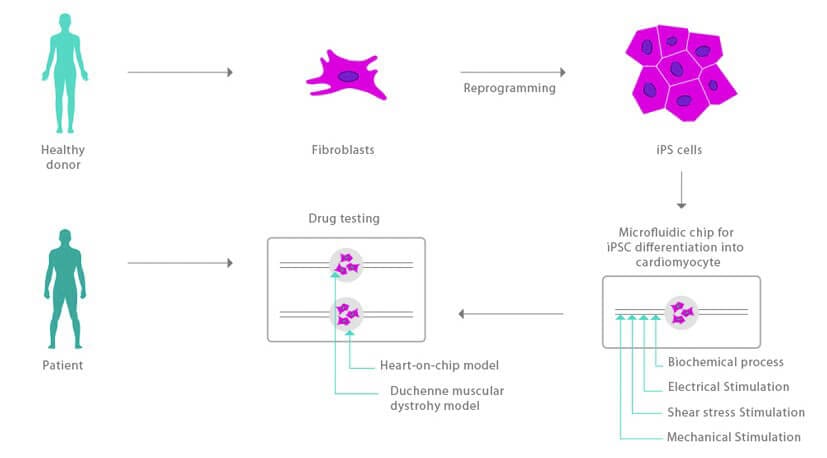 This project has received funding from the European Union's Horizon 2020 MSCA-RISE under grant agreement No 778354 (CISTEM project).
NEED A MICROFLUIDICS PARTNER TO DESIGN ORGAN-ON-CHIP FOR YOUR RESEARCH CONSORTIUM ?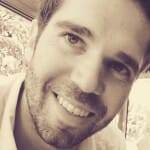 Drop me a line
You have a research project in mind and you are looking for an industrial partner in microfluidics ?
I will study your proposition and come back to you quickly to find together the best way to collaborate on your project. If the submission deadline is coming soon, I will try to come back to you on the same day.
Since all of us initially came from public research lab, we are used to collaborate with research laboratories inside scientific consortium and new scientific projects are always welcomed.
Feel free to write me and ask for Guilhem at: contact@elveflow.com
Discover more elveflow microfluidics research projects