Organ-on-chip for Early Molecular Diagnostic of Schizophrenia:

the SZ-test project
Schizophrenia is a severe mental disorder affecting more than 24 million people in the world.
There is currently no medical test to confirm this disease, and no cure. Available treatments are often inefficient and may cause severe side effects. Molecular mechanisms at the origin of schizophrenia are not fully understood yet, making difficult the development of effective treatments.
The aim of this project is to decipher schizophrenia at a molecular level, and to identify new relevant biomarkers to elaborate performant diagnostic tools, allowing early stage detection and better disease management.
In this consortium of 9 partners, Elvesys is bringing its expertise on cell culture in microfluidics devices, in particular for the design of organs-on-chips. Microfluidic equipment developed by our brand Elveflow®, and more specifically our pressure controller and our flow multiplexer, will allow to tune very precisely the environment of the cells, and to be as close as possible to the in-vivo reality.
This work should be further developed in the future since the consortium applied for two other European calls.
This project has received funding from the European Union's Horizon 2020 MSCA-RISE under grant agreement No 734791 (SZ-test project).
NEED A MICROFLUIDICS PARTNER TO DESIGN ORGAN-ON-CHIP FOR YOUR RESEARCH CONSORTIUM ?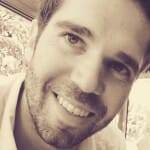 Drop me a line
You have a research project in mind and you are looking for an industrial partner in microfluidics ?
I will study your proposition and come back to you quickly to find together the best way to collaborate on your project. If the submission deadline is coming soon, I will try to come back to you on the same day.
Since all of us initially came from public research lab, we are used to collaborate with research laboratories inside scientific consortium and new scientific projects are always welcomed.
Feel free to write me and ask for Guilhem at: contact@elveflow.com
Discover more elveflow microfluidics research projects