Microfluidics: A powerful tool for biology research
THE MICROFLUIDIC REVOLUTION MADE EASY: WE TAKE CARE OF MICROFLUIDICS, YOU FOCUS ON BIOLOGY!
Publications
Microfluidics is becoming more and more popular among biology publications...
10X more publications on microfluidics and biology since 2002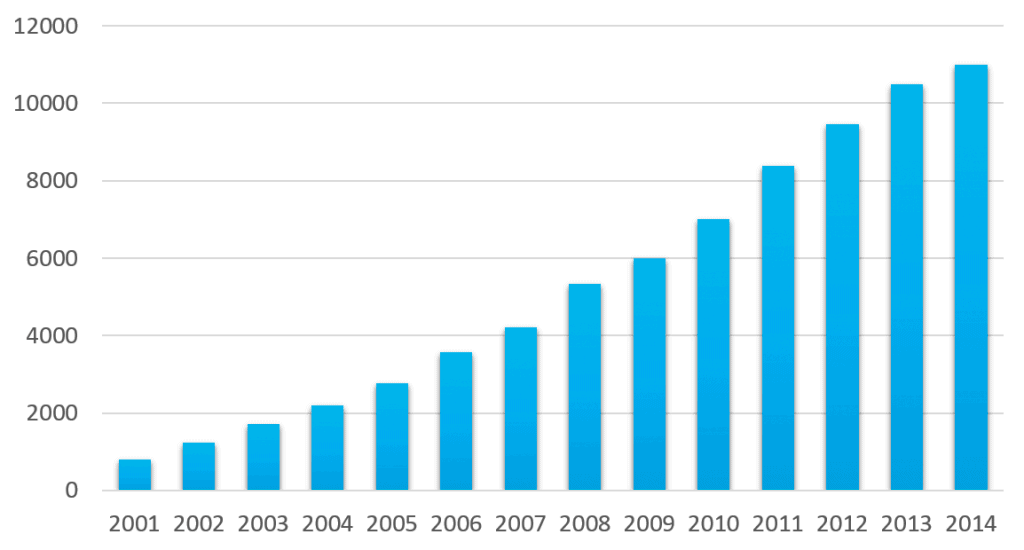 Number of publications per year with the words "microfluidic" and "biology"
Source: Google Scholar
History
A short story about microfluidics.
A little bit of history: What is microfluidics?
Microfluidics emerged in the beginning of the 1980s and took advantage of micro fabrication technologies used for transistors and microprocessors to handle small amounts of liquids inside micrometer to nanometer scale channels.
In the 2000s, technologies based on molding micro channels in polymers such as PDMS (PolyDiMethilSiloxane) enabled fast development of microfluidics, by allowing fast prototyping in any research lab.
Today, microfluidics is a mature technology that provides efficient tools for multiple research areas, and more specifically for biology research.
Experiments
Microfluidic tools can simplify your daily experimental work.
How microfluidics can enhance cell biology researches
Microfluidic systems are compatible with microscopy and conventionnal biology assays
Applications: Cell culture, live cell imaging, 3D cell culture…
Its micrometer scale is at the same scale as cells and enables fast medium switch.
Applications: Single cell analysis, calcium imaging, drug response studies…
Microfluidics enable the finest flow control and stable concentration gradients.
Applications: Chemotaxis, shear stress assays, hydrodynamic cell trapping…
Microfluidics easily allows parallelization, and thus promotes high throughput screening.
Applications: Drug screening, quantitative cell biology, bioinformatics…
WORK WITH THE WORLD LEADER IN MICROFLUIDIC INSTRUMENTATION
Define your experiment

Our team of PhDs are available to discuss your project, understand your goals and assess your needs.

A setup fitted to your needs

Together, we will define the best setup according to both your experimental needs and your budget.

Setup installation in your lab

Our systems are plug&play and our team is available should you require assistance. We can install the setup in your lab and perform trial experiments with you.

Experiment with ease of mind

Our support team always answers within 24 hours if you have any questions.



Discuss with one of our specialists










Feel free to contact us at:
contact@elveflow.com
Ask me your question
(We will answer within 24 hours)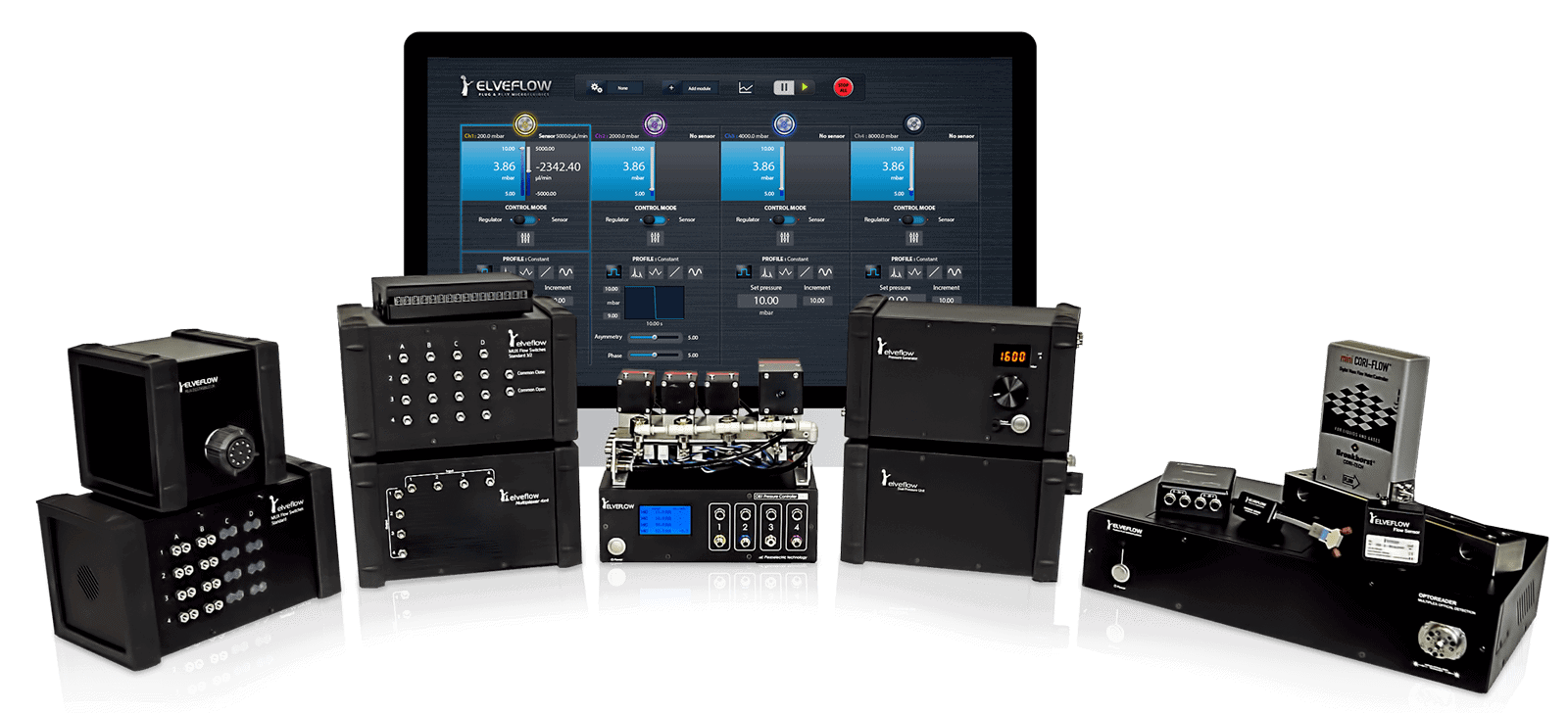 WORLD LEADER IN HIGH PERFORMANCE MICROFLUIDIC FLOW CONTROL
We  provide the only microfluidic flow control system using Piezo technology that enables a blazing fast flow change in your microdevice.