MAGNETICS AND MICROHYDRODYNAMICS: 
THE MAMI PROJECT
The MaMi project combines expertise in the field of magnetism with knowledge of bioinspired local flow control, in order to create novel concepts and technological solutions that could revolutionize the field of microfluidics. The MaMi network consists of research teams from France, Germany, Ireland, Latvia, Slovenia, and Spain and engages world-recognized leaders in the fields of magnetism and fluidics.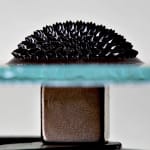 The MaMi project bridges the research fields of microfluidics and magnetism, by taking advantage of magnetic forces to control local flows and cargo transport inspired by biomimetic systems. The key research question guiding the project is "How can magnetism and biomimetic locally-driven flows overcome the current limitations of microfluidics?". The 9 MaMi partners will take different approaches to address this question.
In this consortium, Elvesys is going to develop microfluidic devices for organ-on-chip applications with industry potential. The ultimate goal will be to address the hurdles that need to be overcome for transition of microfluidic techniques from prototype-state organ-on-chip into marketable devices.
Currently, PDMS is the gold standard fabrication material within the engineering research community. To design this new generation of organs-on-chips, we will explore fast-fabrication thermopolymer materials (PMMA, PC, PS, COC) that are better suited for biological applications and commercially relevant with scale-up potential. However, as thermopolymers are non-stretchable, the current methods of recreating desirable mechanical stimulation to produce more bio-relevant cellular phenotypes will not be possible. We will therefore exploit magnetic forces to achieve remote mechanical stimulation within the thermopolymer organ-on-chip.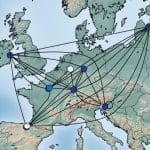 This project has received funding from the European Union's Horizon 2020 MSCA-IF under grant agreement No 766007 (MaMi).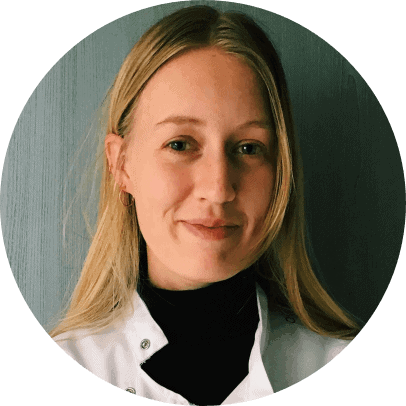 RESEARCHER
Emma Thomée
Research Associate
PhD candidate at Elvesys in the frame of MSCA-ITN
Analytical chemist (QPharma AB, Sweden)
Master of Science in Biomedical engineering (Lund University, Sweden)
AREAS OF EXPERTISE: Biomedical engineering, Microfluidics, Organ-on-chip, Magnetism
NEED A MICROFLUIDICS PARTNER TO DESIGN ORGAN-ON-CHIP FOR YOUR RESEARCH CONSORTIUM ?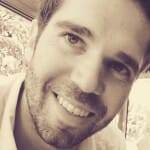 Drop me a line
You have a research project in mind and you are looking for an industrial partner in microfluidics ?
I will study your proposition and come back to you quickly to find together the best way to collaborate on your project. If the submission deadline is coming soon,  I will try to come back to you on the same day.
Since all of us initially came from public research lab, we are used to collaborate with research laboratories inside scientific consortium and new scientific projects are always welcomed.
Feel free to write me and ask for Guilhem at: contact@elveflow.com
Discover more elveflow microfluidics research projects