I-bracelet is a research project led in collaboration with 4 other French and Romanian partners.
It aims to launch a new technology for early detection of blood pressure patterns which may indicate future diseases. Its sensor system would allow an early detection of hypertensive disorders during pregnancy, such as pre-eclampsia and other blood pressure problems as well. The final aim of the project will be to validate this type of non-invasive blood pressure monitoring device for the early detection of fatal diseases linked to hypertension, such as heart attacks.
The challenge of early detection of illnesses linked to blood pressure patterns
Hypertensive disorders affect about 10% of pregnant women worldwide. They are an important cause of long-term disability and death among mothers and babies.
Blood pressure problems affect around 40% of the population worldwide. Early detection of abnormal blood pressure trends over time allows for clinical monitoring and prompt therapeutic intervention. The proposed system ensures an accurate blood pressure monitoring, increasing the likelihood of detecting early signs of blood pressure disorders.
How does it work?
The system will consist of a bracelet with a pressure sensor for continuous recording of the blood pressure waveform across the wrist artery. The resulting data will be sent via wireless connection to a smartphone or a computer.
A software application will be developed to predict the early signs of disorders.
Need more information?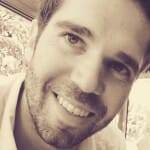 Drop me a line
You have a research project in mind and you are looking for an industrial partner in microfluidics ?
I will study your proposition and come back to you quickly to find together the best way to collaborate on your project. If the submission deadline is coming soon,  I will try to come back to you on the same day.
Since all of us initially came from public research lab, we are used to collaborate with research laboratories inside scientific consortium and new scientific projects are always welcomed.
Feel free to write me and ask for Guilhem at:
contact@elveflow.com
Discover more Elveflow Microfluidics research projects