AUTOMATED FUNCTIONAL SCREENING OF IGGS FOR DIAGNOSTICS OF NEURODEGENERATIVE DISEASES (AUTOIGG)
MICRO-SCALE PLATFORM FOR AUTOMATED FLUORESCENCE MICROSCOPY
Immunoglobulins (IgGs) are the key players of immune responses neutralizing pathogens. In AUTOIGG project we are recruiting IgGs, derived from patients suffering from neurodegenerative diseases, particularly amyotrophic lateral sclerosis, to study their effects on neurons and glial cells. The project aims to produce an innovative automated device for diagnostics of neurodegenerative diseases. One of our goals is a small-scale perfusion system with micro chambers on a chip suitable for fluorescent live imaging in individual cells or cell groups. The project consortium consists of partners from Serbia (as coordinator), Finland, France, Turkey and overseas partners two from USA and one from Costa Rica.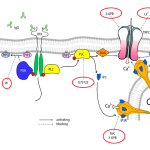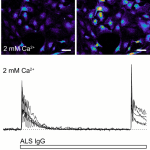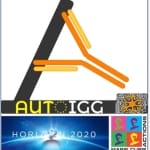 Live imaging is a powerful technique, that allows to study effects of various compounds in cell culture, quantifying responses of individual cells. Perfusion chambers and fast application systems which are commonly used for live imaging have many advantages, however we aim to improve consistency of experiments with help of microfluidics.
First problem to solve is shear stress induced by normal work of the application system. This shear stress activates mechanosensitive receptors thus inducing unwanted "artificial" responses that can totally overwhelm signals from compounds of interest. These artifacts become especially detrimental, when the studying compound, such as IgGs, induces comparably small responses, that need to be carefully analyzed. Secondly, existing perfusion chambers have rather big volume, and require unacceptably large amount of studying solution, while in the case of IgGs, derived from patients, sample volumes are very limited. Thirdly, the design features of the existing macro-scale perfusion chambers and application systems require readjustments before each experiment, that leads to variation in spatial configuration and hence difference in final concentration and delivery time of applying solution.
All three problems can be easily solved by combination of highly precise chips with imbedded perfusion channels and perfusion system provided by Elveflow company.