Check the "Yes, I'm a researcher or a student" box.
This agreement is not a purchase agreement. If you fill out the agreement, we commit to provide you with our academic discount when you require a quote for an instrument. Please note that your academic status will be verified with your email.
Academic discount program
"For the past 5 years, the costs of microfluidic setups for the end user have decreased by 50% and performance was multiplied by 20. We are doing our best to provide you with the best performances while still taking into account academic budget constraints.
The most prestigious scientific research laboratories have given us their trust by signing our agreement, in exchange for which we commit to provide the best deals on the market.
As a research laboratory, our academic discount guarantees you savings on our entire range of instruments."
Please feel free to contact us to discuss your project, or to request a quote.
Prestigious names trust Elveflow products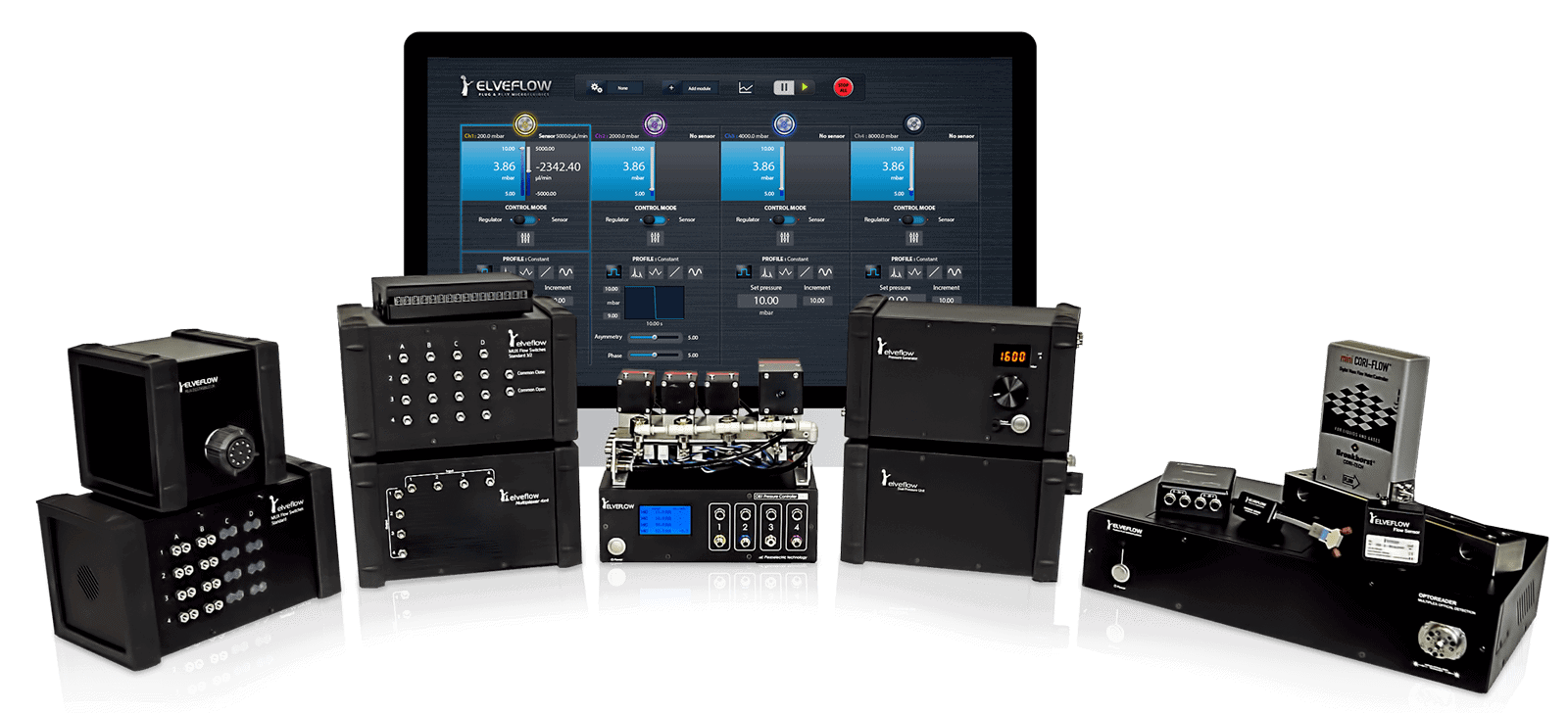 WORLD LEADER IN HIGH PERFORMANCE MICROFLUIDIC FLOW CONTROL
We  provide the only microfluidic flow control system using Piezo technology that enables a blazing fast flow change in your microdevice.