This pack includes:
4 channels pressure & flow controller
4 microfluidic reservoirs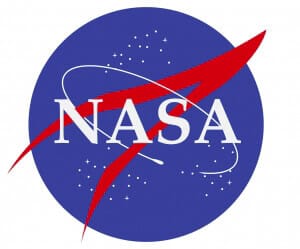 "This is not a coincidence if the NASA trusts us"
The Starter Pack holds all necessary elements for you to start your own microfluidic experiments. The Starter Pack is a comfortable instrumental base covering most of the needs of microfluidicists. The Microfluidic Starter Pack is very easy to improve: you can add supplementary modules later, according to your needs.
Feel free to contact us if you would like further information or if you have a particular request.
Get Quote or Technical Information
(We will answer within 24 hours)
DETAILS – MICROFLUIDIC STARTER PACK
PRINCIPLE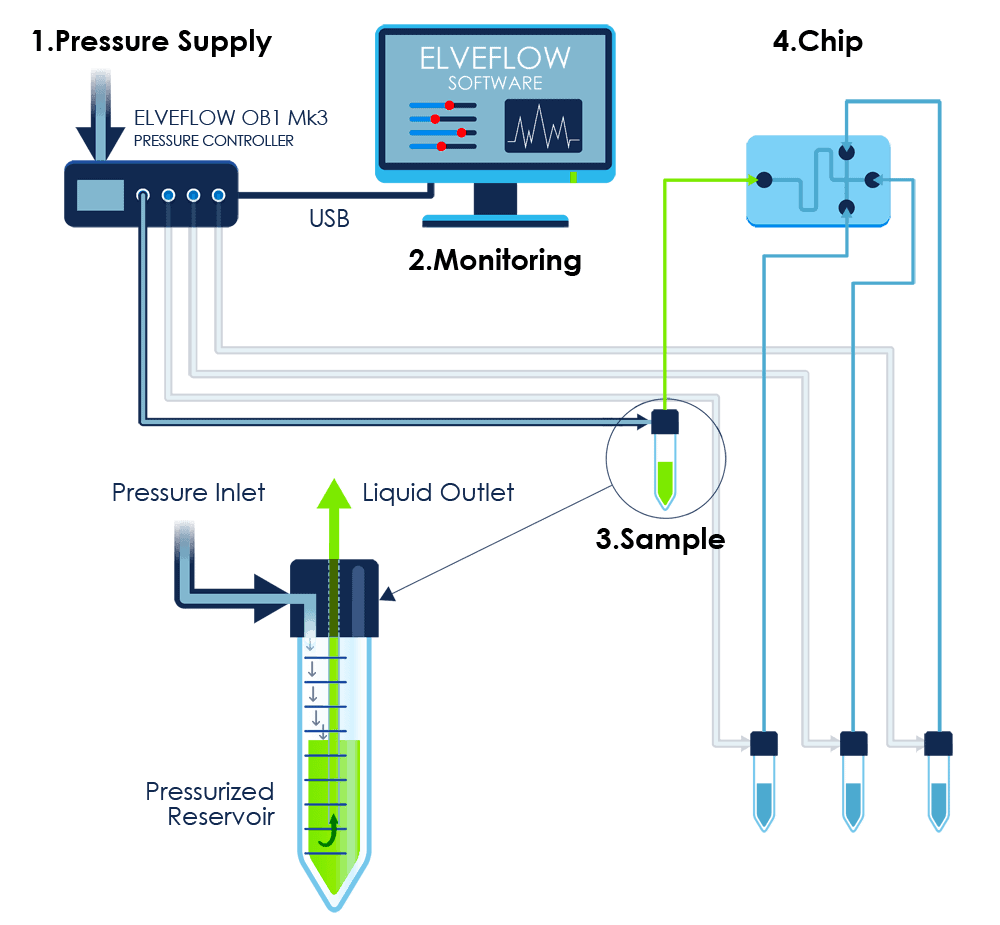 Example of use of the Starter Pack
On the left is a basic example of use of a pressure controller in a microfluidic setup with a 4 channels' chip.
You can control your different liquids independently with pressure or  flow rate (by adding a flow sensor) and automate the whole stup with the software. One of the main advantages of the pressure controller is to disallow flow oscillations and be very fast in your flow rate changes (no inertia) while remaining extremely stable.
You could then add, if you like, different modules by picking them in our product line (valve, sensor…).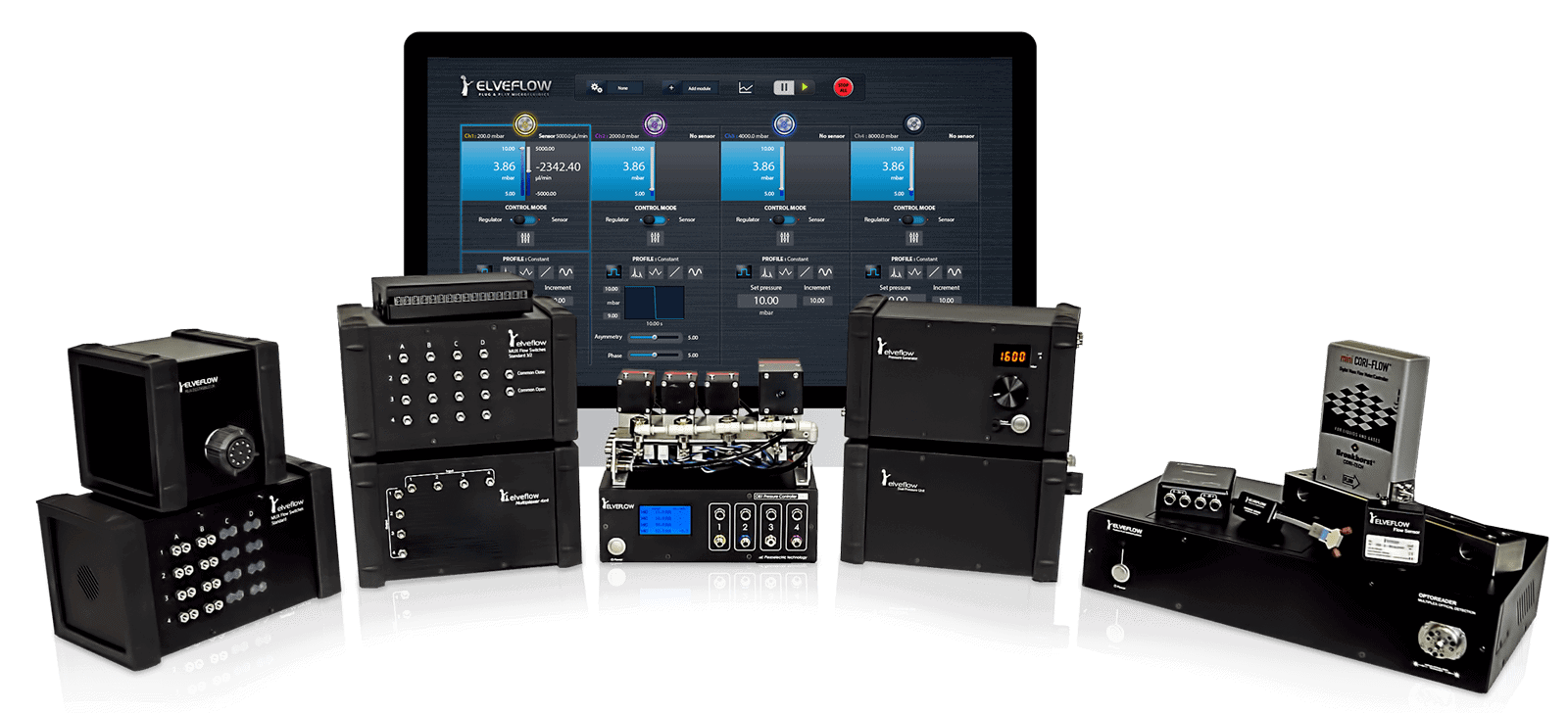 Plug-&-Play alternative to standard fluid handling systems
Slow response time, flow oscillations, microfluidic chips break… You have probably met this kind of issue with your peristaltic and syringe pumps. To fix these main issues more and more researchers use our microfluidic pressure pump based on piezoelectric technology (see more details here).