The First Tabletop UV LED Mask Aligner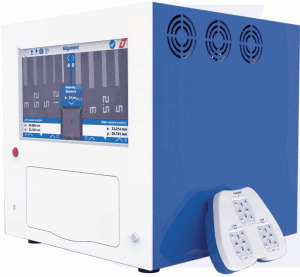 Using state-of-the-art technology, this innovative tabletop UV lamp with integrated mask aligner allows you to easily fabricate your molds outside a cleanroom without the tedious procedure of traditional mask alignment and multi-layer alignment!  Its small size and compact nature means it will fit anywhere on your bench for greater space optimization in your lab.
Interested? Drop us a line!
Please submit your e-mail address and we will contact you!