Feed & image your cells without interruption during 3 weeks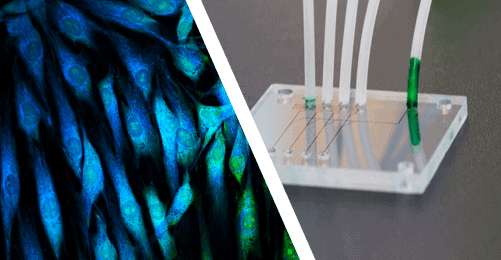 Beta test program
Elveflow offers to researchers the possibility to test new products and to shape the developments of this new technology. If you feel that your research can benefit from this new tools, do not hesitate to contact us and discuss with our team of specialists!
Interested? Drop us a line.
If you want to receive updates about this platform development, or be part of our beta testing program, please leave your email address!
Keep your cells healthy during long term experiments.
Program cells passaging for long term cell culture.
Pre-programmed injection sequences for a hand free experiment.
Measure cells'response to various stimuli, such as drugs.