A series of videos produced specifically to provide our customers with the best experience.
Step by step, we guide you to install your Elveflow products, OB1 pressure controller, microfluidic sensors, microfluidic reservoirs… A dedicated part shows the ESI software installation and the calibration needed as you use it for the first time.
Elements needed:
Kit Fittings 1/4-28″ are teflon end fittings with 1/4″-28 thread with Ferrules for 1/16 OD tubing.
Kit Luer Lock Instrument is the 3/32 ID tygon tubing and the adapters to connect the OB1 or AF1 pressure outlet to 3/32 tygon tubing.
Kit Reservoirs Tank M is the anodized falcon adapter cap (we also have the following sizes: 1.5, 15, 50 and 100mL)
Kit Tubing Coil PTFE 1/16″ OD x 1/32 ID (10m) is the adapted tubing to connect the reservoirs to your chip.
Need more information? Contact us
Get Quote or Technical Information
(We will answer within 24 hours)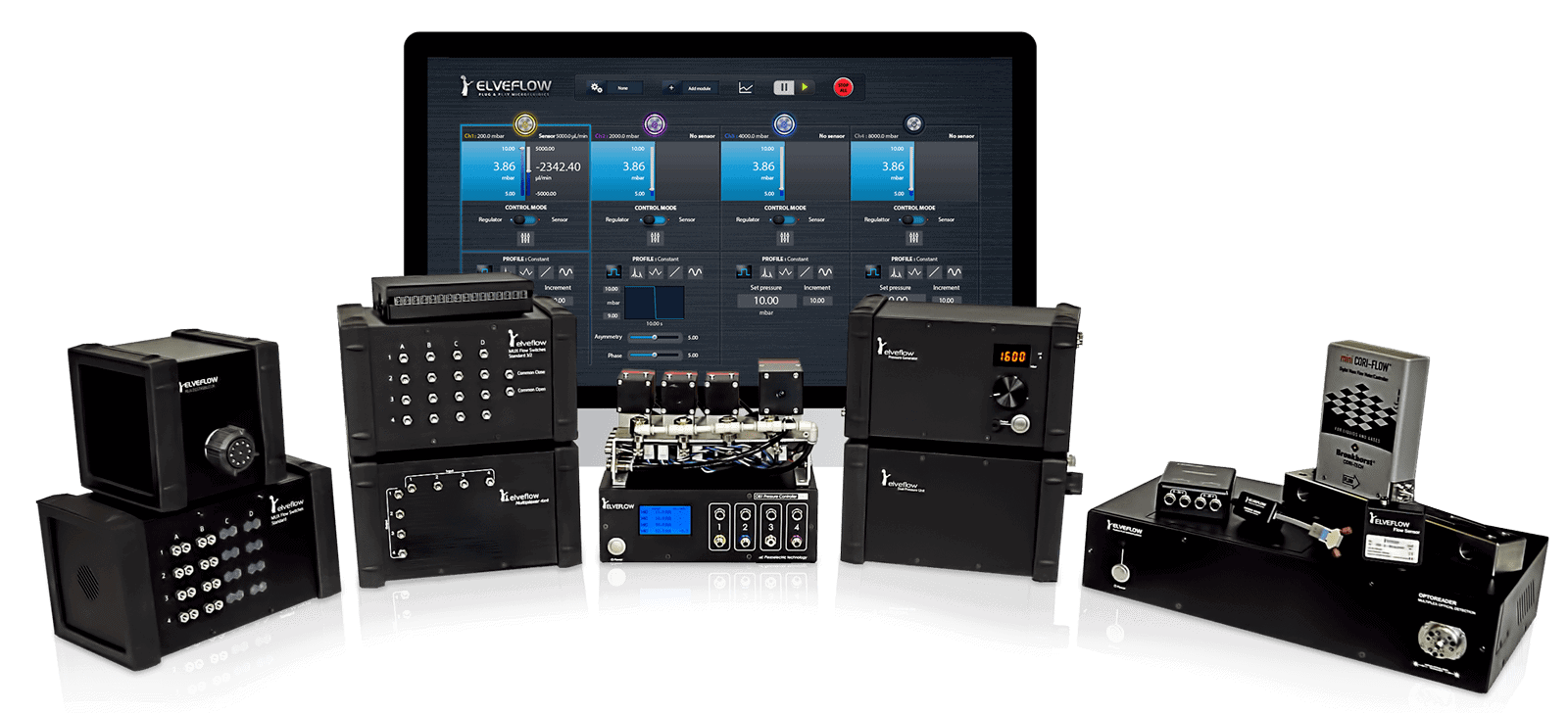 WORLD LEADER IN HIGH PERFORMANCE MICROFLUIDIC FLOW CONTROL
We  provide the only microfluidic flow control system using Piezo technology that enables a blazing fast flow change in your microdevice.