Here you can either:
Click on

 

PROCEED TO CHECKOUT

 below to Place an Order by Card.
or

Click on

 

DOWNLOAD A QUOTE

 

below to generate a quote from your cart. 

IMPORTANT NOTE:
Checkout Page.
Use the CALCULATE SHIPPING box below to get a better estimation of shipment fees.In order to make an more accurate quotation (VAT fees, Shipment, etc…), you will need to fill in the required fields on Checkout Page.
If you have any problem, please send a mail to accessory@elveflow.com.
Your cart is currently empty.
Not able to order online?
Please send the generated quote + purchase order to accessory@elveflow.com if you want to order by email. We do not store quotation history on our servers.
Please note that eShop prices are shown excluding Tax & shipment and for online orders. Order Processing Fees are charged for direct validations of purchase orders received (3 % of the total amount of your order with a minimum of 14€). Processing fees do not apply for online orders.

Have a look at the Frequently Asked Questions.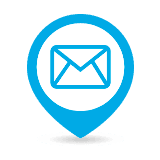 Otherwise, you can contact us at accessory@elveflow.com. We'll respond within 24 hours!